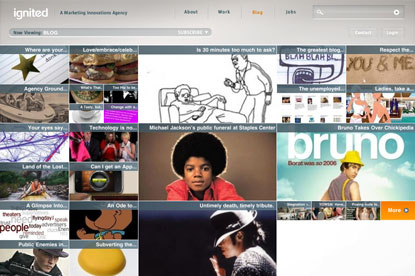 Last month, Zappos opened up the pitch process for its creative business to all agencies in order to attract a wide range of participants, and received almost 100 responses.

One of the interested agencies, Ignited, responded to the request using a 25-page blog, which answered all the questions that the retailer had posed.

Using Google Analytics, the agency was able to calculate the exact number of pages in the document that Zappos employees actually viewed, and see how long they spent on each page.

The results found that Zappos viewed only five pages of the 25-page document, with an average page-view time of just 14 seconds.

Even information that the retailer had specifically requested from agencies, such as information on the team that would service the account, was not read.

Mike Wolfsohn, the vice president-executive creative director of Ignite, wrote on his blog: "If agencies are going to spend weeks preparing their response, the least any client can do is commit 30 minutes to look at it."
Zappos has responded to Wolfsohn since the blog post, but was unable to post its response publicly as the Ignited blog does not accept comments.