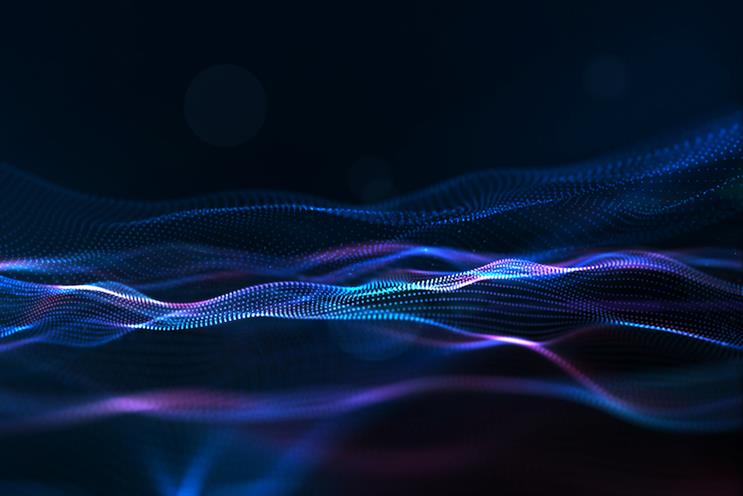 Data should be used to power better advertising that engages consumers, rather than purely as a means to target and stalk them. That was the key takeout from a discussion at Campaign Connect, which took place last week (2-3 June), with the action shifting each day from Asia to the UK, then the US.
Campaign's UK editor-in-chief, Gideon Spanier, moderated the panel session, which posed the question: "Is consumer data the new currency of the marcomms world?"
The answer was "no" from Steve Bignell, UK CEO of Publicis Media Exchange, the trading arm of Publicis Groupe. "I don't necessarily believe it's the new currency," he said. "It's the currency that has been around for quite a long time. If we look back at things like direct mail, that was powered by data 50 years ago, or whatever it might be. But I think data is becoming much more prevalent, much more important."
Bignell was joined on the virtual stage by Yara Ohashi, head of digital marketing for the Americas and Asia-Pacific at Getty Images; Robert Bridge, chief customer officer at newly launched online second-hand car marketplace Cinch; and Victoria Clarke, head of marketing activation at Specsavers.
The panel concurred with Bignell's assertion, but they also agreed that grasping the nuances, limitations and applications of data usage was more vital than ever.
Getty Images' Ohashi pointed out that conversations within the marketing community are so often obsessed with how to respect privacy while using consumer data, when the conversation should be: "How do we maintain relevance while respecting privacy?"
She continued: "For us, as performance marketers, how do we maintain the levels of performance in this cookie-less world? There are many things that go into that discussion. At iStock, we go back to messaging. Whenever we're talking about personalised advertising, we're often thinking about the use of personal data to serve ads."
First-party data makes things personal 
Collecting first-party data on consumers is key to getting personal with both prospective and existing customers, and more urgently so than before given the imminent demise of the third-party cookie.
So it's little surprise that for Cinch, a company that aims to become the "Amazon of used cars" and that launched during last year's lockdown, first-party data is "key to our long-term strategy".
"The use of data in our business is like most ecommerce businesses," Bridge said. "There is a data flywheel that is essential to the success of the business. Learning what customers are doing, how they're interacting with our site, what cars they're looking for, down to granular detail and how we evolve both the UX of the site and also our marketing."
Cinch spends its sizeable budget on an array of above-the-line and through-the-line marketing, across myriad channels. This presents challenges.
Better-targeted messaging
Given the scope of Publicis Media's client base and by observing different brands at different stages on their data strategy journey, Bignell has a broad understanding of clients' various issues. "Some may be very first-party rich," he said. "Others may not be. So we have to be able to offer something to help our clients, wherever they sit on that continuum."
Different clients face different challenges, with Specsavers a case in point. Clarke admitted that the opticians brand is on a "huge journey with data" and that it's constantly dipping its toe into new waters. "For instance, we've only just started using propensity models to target our existing customers in a better way," she said. 
"Which is probably old news to a lot of brands, but we're finding that they're really working across the different life stages of our customer. There are certain touchpoints in the customer's life where they'll need glasses, or they'll need a hearing aid. So it's about asking 'what are those signals?'
"How can we build lookalikes from our existing database and use that in acquisition; how can we use data signals online in terms of what people are clicking on, or what they're responding to; how can we use our post-visit surveys and use that data more efficiently to target messaging as well?"
Joining the dots
The reality for marketers and agency practitioners is that there's a seemingly interminable number of questions a brand can ask itself around its data strategy, while a constantly proliferating digital media environment only adds to the complexity of the marketplace. Or, as Bignell said, what's "really important is how we can actually activate in a media landscape against a client's first-party data".
He added: "It depends on what kind of data the client has and how they can actually interact with and activate that data with multiple media owners, and particularly how they are able to reach across what may be called walled gardens, or different data environments."
Constantly testing and learning
Cinch's Bridge admitted that the way forward is not clear-cut, which makes it "super-exciting as a marketer" to find solutions, but also "keeps me up at night".
He said: "Our biggest challenge at the moment is – as you're going from zero to hero in a very short time – understanding the interaction between the marketing channels and the through-the-line mix… what's working, what's not working, what we can evolve."
It was a point echoed by Clarke, who agreed it was "nigh-on impossible" to manage data, measure response and attribute sales to such a plethora of channels. 
"But that's what excites me," she said. "How we knit that together, how we test and learn – not just from a targeting point of view, but from the messaging – what messages work on what channels for which customers across multiple platforms."
Reaching consumers through hyper-efficient targeting is one thing. But knowing your customer is arguably far more important.
"If we really know the customer, if we know what they care about and if we customise the messaging to something that matters to them, it will feel personal," Ohashi said.
Catch the session on-demand here.