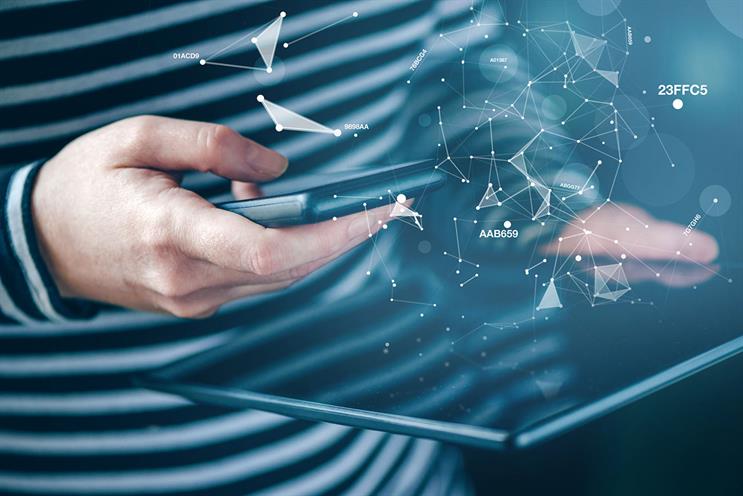 Andrew Mole, strategy director at native advertising specialists Platform360, explains why a 'true' approach to native advertising drives market-beating results and helps brands make long-term connections.
Native can be a misleading and overused term – what do you consider it to mean?
Native means many different things to different people and different companies. There are a lot of companies at the moment selling 'native' as basically non-standard ad formats. Defining them as native is helpful in differentiating these ad units from others, however at the end of the day they're still just ad units.
To us, native means advertising experiences that blend seamlessly into their environment. Ad units never truly blend into their environment. Audiences quickly realise when we try to switch up and offer them a slightly modified experience and banner blindness kicks in. We're now at the stage where people don't even register unwanted ads.
Bespoke native, which to us is true native, is created by the publisher for a specific campaign and for their specific audience. It follows the rules of how people browse the web. It's consumable in the way that people want to consume online content.
Why does bespoke native work?
Bespoke native works primarily because it's not making people change behaviour and because it treats consumers with a level of respect which is lacking in much contemporary advertising. Audiences these days, especially younger Millennials, are super adept at seeing through cheap efforts to sell to them. If brands want to engage they need to be authentic and subtle.
Advertorials tend to push brands or products too much and as such we distance bespoke native from this. Bespoke native allows brands to create a positive, informative and interesting experience for the consumer without being forceful. When people see that a brand has given them credibility by creating a great experience, they repay that trust with their attention.
What does the advent of adblocking tell us about public perception of digital advertising?
The massive rise in adblocking tells us that people are sick of digital ads and ultimately that we failed as an industry. Increasingly annoying banner advertising has diminished its overall effectiveness to the point where 0.04% of people click on banners. People are sick of it to the point that they will prevent it from happening.
People became fed up of being chased around the internet for weeks by badly retargeted ads. If you are in the market for a product, it should be a positive thing to be able to see what alternative products might be out there. But this type of retargeting became a way for brands to be as prolific, shouty and attention grabbing as possible. Because consumer needs were not the priority, consumers took out restraining orders.
How can brands engage their audience online in the age of ad blocker?
It certainly isn't a panacea for advertising, however the bespoke native experience is adblocker-proof – and it works!
We've been saying it for a long time that advertising shouldn't be one-way, loud, brash exchange – it must be a two-way conversation. We're not in the 1950s TV world any more; you can't expect people to just sit there and absorb a message. People are objectively against advertising in that sense. Brands need to stop interrupting stories and start becoming them.
Because consumer needs were not the priority, consumers took out restraining orders

.
Which brands are doing digital marketing well?
We tend to reference brands such as Red Bull and Go-pro. Brands like these have been exceptionally effective at embracing digital and, rather than employing the TV model of the 1950s, playing to the strengths of the channel.
We're also lucky to work with brands like British Airways and Airbnb, brands who have embraced bespoke native to create really organic and hugely shareable content. They know that interesting informing and engaging their audiences will create more resonance – and more sales.
Where does native content sit within the wider digital ecosystem?
Bespoke native is an important part of the digital ecosystem, but by no means the only part that matters. Bespoke native should be integrated with other channels. It has a great relationship with TV; if you see a TV ad and then search for that product online, you may find a native ad which offers you a lot more information. Bespoke native allows you more time and depth, which is a great educational proposition and creates qualified clicks. It can massively multiply the positive effect of the TV ad.
For any product or ad which isn't immediately tangible to the user – be it a complex idea or a product that needs more description – bespoke native editorial helps explain what the exact proposition is.
What is the future of native?
From our perspective, it looks really strong. Due to more advanced analytics and an increase in research in general around digital, we've seen bespoke native go from being a small addition on bigger digital plans, to being a central part of plans with significant budgets invested. The tide of advertising has shifted from pointless reach metrics and more towards real engagement and ROI.
We're developing some amazing tools for bespoke native, basically allowing us to make content more relevant through data. Through dynamic editorial, we can serve up relevant content based on data used to pre-profile consumers and change the content to fit the audience.
A

udiences are not inherently hostile to advertising. What people hate are bad ads.
What advice would you give to brands looking to embrace bespoke content?
Our advice would be to do it! Bespoke native can be an excellent vehicle for brand amplification, whether you have a video asset or purely a message.
Audiences are not inherently hostile to advertising. What people hate are bad ads. Digital advertising is still too derivative of print and TV advertising. We also tend to measure digital ads by a metric "impressions" that has no real meaning or value.
True native campaigns deliver incredible results. We see an average CTR from the native articles we create of 2.4%, but when the brands really trust the publishers, this can move towards 20%. Beyond this, we see an average dwell time on articles of 44 seconds across all verticals. In the age of banner blindness, this stat is hugely validating for bespoke native.
Combining a network of publishers with a suite of sophisticated technology, Platform360 is the world's number one platform for bespoke native.