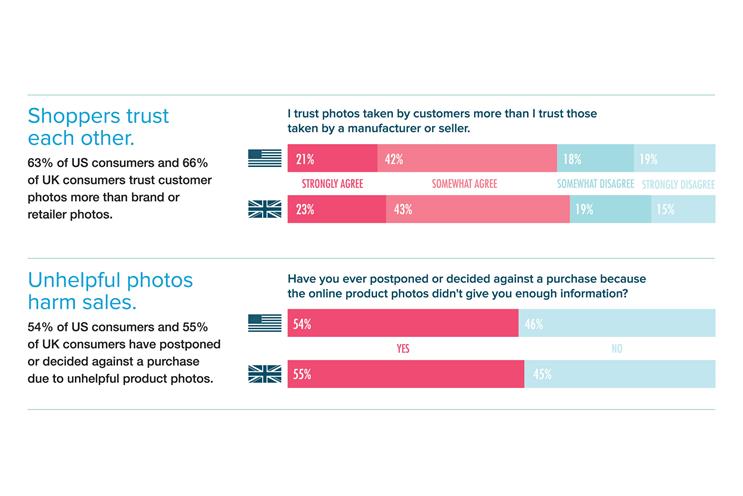 This year, 2.7 billion photos are being shared every day on Instagram and Facebook alone representing a 592% increase from 2013. Much of this content is being inspired by brands people love, showcasing the influence social media is having on customer brand engagement.
Until recently, few brands understood the true depth and breadth of the customer photo opportunity, but as more of them begin to incorporate photos into the ecommerce experience, real, measurable results are proving that visual commerce is changing the way we shop.
An in-depth research into over 250 Olapic client brands that are using this type of user generated content as part of their ecommerce site verified that these companies see a 4.6% conversion rate when customer photos are displayed on a product page and a 9.6% conversion rate when visitors interact with these photos.
This is justified as customers are considerably influenced by each other with 66% of UK consumers saying they trust customer photos more than brand photos and 55% affirming they have decided against a purchase due to unhelpful product photos, according to the results of an Olapic and Fluid survey.
Read the full report here to find out more insights into how user generated content has been influencing consumer purchases and case studies from some of the first brands that started to leverage this content.