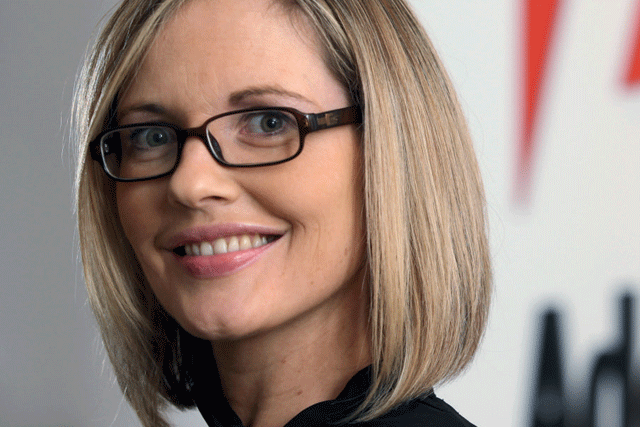 Travel, financial services, utilities – the range of industries for which digital has become the default customer channel continues to expand.
Attracting, engaging and retaining customers via such digital channels has become an ever-escalating race for brands – especially when it comes to delivering personalised online experiences to customers.
However, it is vital that brands get this right: just as it is wonderful to receive a personal greeting from your favourite brand, it is, at best, irritating and, at worst, an insult to receive personalised content that does not resonate with you at all.
Therefore, it is not surprising that brands have turned first to their marketing departments and agencies for guidance. These are the teams that helped provide real differentiation.
In the insurance market, digital swept away the old brokers and brands responded with personality-driven marketing linked to bulldogs, meerkats and, more recently, campaigns such as RSA's "More Th>n Freeman". The challenge now is to build on the promises made by these brands through truly personalised services.
RSA, the owner of More Th>n, has in excess of 17 million customers across 140 countries – that's equivalent to the population of The Netherlands. Coping with a potential deluge of personal preferences, and channelling these into profitable behavioural targeting, requires careful data analytics. Thankfully, new packages, such as Adobe Marketing Cloud, are now available.


Case study: How RSA streamlined for success
Before turning to Adobe Marketing Cloud, the regional web teams at RSA each used their own analytics solutions, creating a costly, complex and incompatible range of outcomes. Daniel Huddart, RSA's head of analytics, spotted the opportunity to streamline, and following the implementation of Adobe Marketing Cloud across the UK website, the service was rolled out for analytics globally across all the brand's websites.
"The complexity and depth of the Adobe Analytics solution in Adobe Marketing Cloud offers superior insight compared with other products on the market," Huddart says. "It gives us incredible insight into exactly where our customers dropped out of the sales process and helps us target areas on our websites that need improvement."
Adobe Marketing Cloud consists of a suite of tools, including Adobe Analytics and Adobe Target, that help marketers optimise web pages and analyse demographics and preferences to produce personalised customer experiences. The data collected by Adobe Marketing Cloud delivers fast, quantifiable insights to determine the optimal message, design and content for web engagement to resonate with individual customers.
Adobe Analytics is now used by RSA to analyse demographic preferences to provide personalised web experiences. Practically, such analytics means than RSA is able to deliver on the promise of offering more than insurance, by helping the web team understand exactly where customers abandoned their insurance purchases and whether they had looked at other products or experienced technical difficulties.
This is where a test-and-learn approach can produce real returns for brands and marketers. Tools, such as Adobe Discover, can establish correlations between different segments or customers and, when combined with Adobe Target, can be used to optimise the customer offer by learning from successful and unsuccessful conversion tactics. Responding to such insights has delivered a boost in conversion rates for RSA of 2 per cent and raised profits by almost £1 per sale by offering customers more personalised experiences.
Digital as the default has created challenges for brands and marketers, but it does not mean that brands have to be all things to all people, swaying with the wind of public opinion. Rather, the opportunity to listen and respond individually to customers requires an even stronger sense of brand across the entire business – enabling companies to deliver a coherence and authenticity across all communication channels.
Whether brands characterise themselves as quirky cartoon animals or movie stars, marketers should look to the power of tools such as Adobe Marketing Cloud to extend engagement by using data-driven decision-making to deliver personalised customer experiences that are true to the brand values and vision.
Adobe Marketing Cloud
www.adobe.com/uk/solutions/digital-marketing