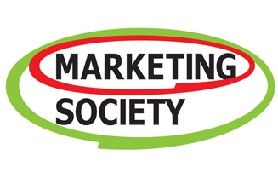 Maybe
Paul Vaughan, business operations director, Rugby Football Union
Fans are a market. A group of people with common interests in the support of something they hold dear. It could be a club or a country. It could be sport, music, charity or a pastime. Wearing the badge is something that motivates and drives a set of behaviours. Deeply tribal at one end and passive at the other.
Brands that want to reach a fanbase have to find the right way of doing it and pass the fan-cynicism test. Fans are smart and can see through brands that are out to exploit. However, research also shows that fans have a greater propensity to buy a brand if that brand invests in their passion.
Brands that invest only in the fan­base, don't necessarily make the exper­ience better for the fan. Does the brand offer the fan better access to tickets, players, performers? Does it make the facilities at venues better? If the answer to these questions is no, going to the fanbase is not an effective route.
Vertical investment in a sport or club and the fanbase, gives a brand the best chance of a decent ROI.
Maybe
Richard Moore, chief executive, Capitalize
The success of sponsorship rests on brands engaging with something stakeholders are passionate about - and there is no one more passionate than a fan. Sponsorship provides the content for regular dialogue with consumers, it's up to the brands to use that well.
Brands must understand that they are talking to people about the things that are closest to their heart. They must act with integrity, genuinely have something to say and value to add. They must not consider this as an advertising-replacement strategy.
I often hear people saying 'Let's set up a Facebook page to talk about our sponsorship' or 'Twitter will help pro­mote our brand sponsorship'. This is crass, and brands that use social media and fan forums merely to promote a sponsorship deserve to be found out.
If you are going to play in this space do it with conviction and integrity. Make sure you have something powerful to say and be prepared to enter into a real debate with fans. If you have strong views, you will be respected for them; if not, you won't.
No
Chris Townsend, commercial director, LOCOG
Major sporting events are fantastic opportunities for the official sponsors to engage with sports fans, and it is inevitable that compet­itors will be looking for innovative ways to get a piece of the action.
However, there is a thin line between innovative and illegal. Brands pay millions of pounds to be officially and exclusively linked to sporting events - without our sponsors, for example, Lon­don 2012 simply would not happen. Choosing an unofficial route brings significant risks; while the marketing department sees a cheap and easy means of exposure, the legal department could be bracing itself for a busy time.
Working with sports fans through official channels gives brands greater control and minimises the risk.
Major sporting events such as the Olympic Games rely on commercial investment in return for exclusive rights, and event organisers and official partners are well within their rights to protect that.
Yes
Scott Garrett, director, Synergy
Yes, if it's done right. Any form of brand association must be sense-checked for brand fit. If there's even the slightest sense of a brand trying to shoehorn its way into fans' psyches or leverage legit­imate passions, the informal networks that sponsors seek to exploit, will turn against them with alarming alacrity.
Two examples follow. When Heine­ken enrolled Dutch football fans into plans to ambush Euro 2004 by instruct­ing them on imaginative ways to sneak branded cone hats into stadiums, it was trans­parent about its objectives. It also gave the option to participate or not.
Williams F1 feeds stories from offi­cial sources to the Unofficial Williams Supporters Club, which it accepts, as it legitimises its rela­tionship with the team. However, when Williams tried to employ the club network to push a sponsor promotion, it resisted. To have engaged in such activity would have compromised its independence.