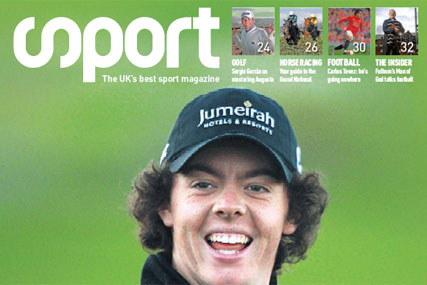 UTV Media executives, according to sources, are scheduled to meet executives from Sport magazine's France-based parent group, Sport Media & Strategie, for the second time in a week to thrash out a deal for the two-and-a-half-year-old magazine.
Sport Media & Strategie went into administration earlier this month, prompting the suspension of the free UK-based weekly title, which had been a trailblazer in publishing a solely advertising-funded men's consumer title.
TalkSport owner UTV, according to sources, will offer a nominal fee for the magazine, but will take on the magazine's losses, which are thought to have totalled £500,000 in its last financial year - although this is significantly reduced from its first full financial year.
It is thought that UTV could look to significantly reduce these losses with plans to potentially merge TalkSport's 50-strong sales team with that of Sport's much smaller commercial operation, sources said.
Other cost savings could be achieved by the appearance of Sport's big sporting interviewees on TalkSport and the cross-promotion across the two brands. TalkSport launched a digital magazine, TalkSport Magazine, last summer that recorded 534,768 unique users in July, the only month it has been audited by ABCe.
UTV Media is believed to be the frontrunner in a two-horse race with an unnamed bidder.
Publishing heavyweights IPC and Bauer Media have ruled themselves out of bidding for the title.
In the short term, it is likely UTV would persevere with the Sport brand, which is well regarded, and not rebrand under the TalkSport banner.
Sport has a staff of 24 and a distribution of about 317,000 a week, according to ABC data for the last six months of 2008. It is hand distributed outside Tube stations and other outlets weekly on Fridays.
UTV, listed on the London Stock Exchange, earns the bulk of its revenue through its UK radio division, UTV Radio GB, which includes TalkSport, ad sales house First Radio Sales and several local radio stations.
Greg Miall, managing director of Sport, said: "There are a number of interested parties in the magazine," but declined to comment further. UTV declined to comment.