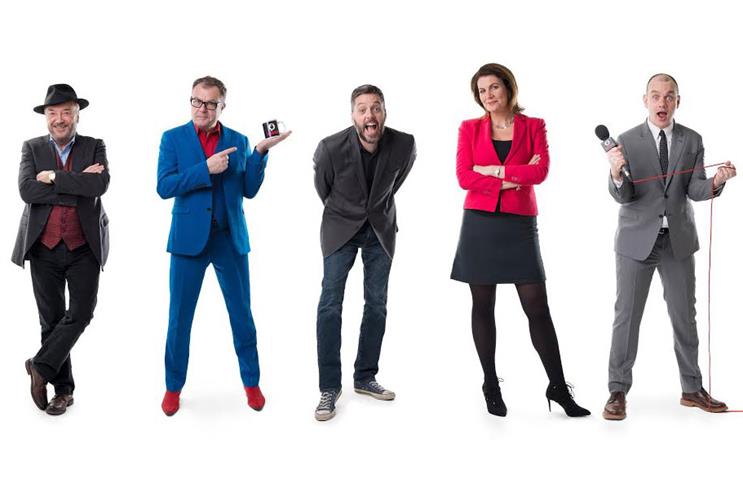 The station will begin airing on Monday 21 March and will feature personality-led magazine-style shows.
George Galloway, the former MP for the Respect Party who lost his Bradford West seat in last year's general election, will host a weekly show called The Mother of All Talk Shows on Friday nights between 7pm and 10pm.
But the politician will not be able to start his radio show until after his campaign to become the Mayor of London concludes. The election takes place on Thursday, 5 May.
The Breakfast Show, on weekdays between 6am and 10am, will be hosted by broadcasting journeyman Paul Ross, who has presented The Big Breakfast on Channel 4 and The Breakfast Show for BBC London.
Iain Lee will also appear on TalkRadio, presenting from 10pm to 1am on weekdays. Lee was a presenter on BBC Three Counties until last November, when he left following an on-air clash with a Christian lawyer, whom Lee called a bigot during a debate about homophobia.
Julia Hartley-Brewer, the former host of LBC's afternoon show, will take on the mid-morning weekday slot, between 10am and 1pm. Hartley-Brewer is a former political editor for the Sunday Express and a columnist for the Daily Telegraph and the Independent.
Sam Delaney, a former editor of Heat magazine and Comedy Central UK, moves from sister radio station TalkSport to TalkRadio's drivetime slot of weekdays between 4pm and 7pm.
Liam Fisher, the national radio controller for UTV Media, said: "TalkRadio will give listeners something completely different from morning until night with presenters and content guaranteed to get you talking. Our work is still not done, with more fantastic presenters to be announced later this month."