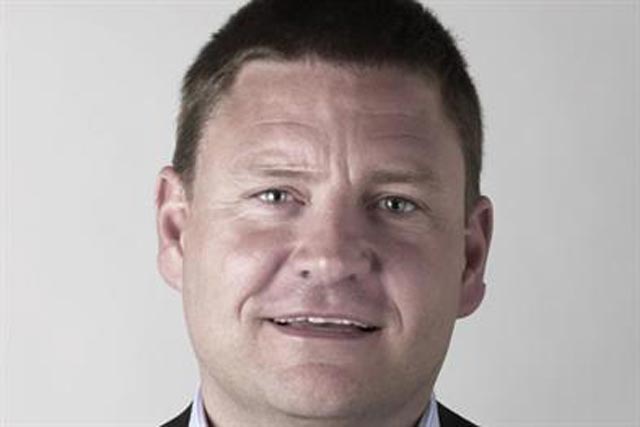 Edwards will be responsible for the commercial direction of UTV Pitch and its 50-strong team and will be charged with monetising existing and impending opportunities, such as the Premier League, the Olympic Games and Euro 2012.
He will also help develop the group's digital media, including the Sport iPad app and TalkSport.co.uk. He will report to Adam Bullock, managing director of UTV Pitch.
Edwards joined Future in November 2009 to lead digital sales across brands such as T3, Total Film and Classic Rock, and he is the former chair of the Association of Online Publishers' commercial group.
Prior to moving to Future, Edwards worked on digital strategy for Kiss and Magic-owner Bauer Media (and its predecessor Emap), where he held a number of roles, including head of digital sales and commercial director of Kiss.
He began his career at Capital Radio, now part of Global Radio, and was there from 1994 to 1999, rising to the role of client development director.
Bullock said: "We have a massive year ahead and have found a great fit here, as Kurt has an excellent base of skills in traditional media, and also a deep knowledge of digital media that will help seal the success of our brand new Sport iPad app and continued investment in TalkSport.co.uk."
Edwards' appointment follows the departure of UTV Pitch sales director Matt Wilson in March, "to pursue new challenges".
The commercial director role differs from Wilson's, as Edwards will have responsibility for all revenue streams and people, to allow Bullock to focus on development and acquisitions moving forward.
Edwards said: "This is a very exciting time to be joining TalkSport and Sport magazine, with an incredible year of sport ahead. They are great brands with superb reputations for creativity and customer service."
UTV Media merged the sales teams of TalkSport and Sport magazine to create UTV Pitch in June 2009. Staff now sell across TalkSport's radio station and digital magazine, the group's online offerings and the Sport magazine brand.