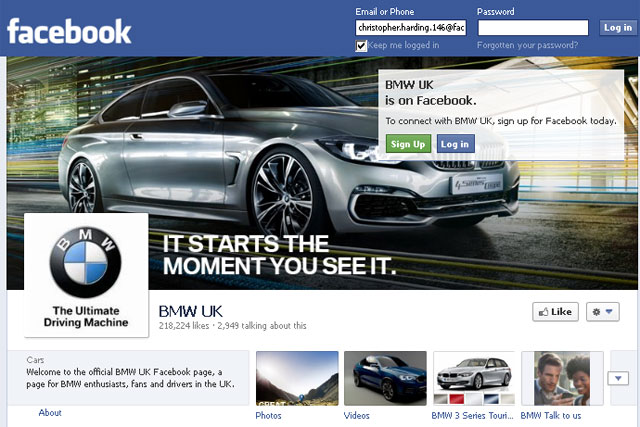 The value of a fan has risen to an average of $174 (£113), from $136 (£89) three years ago. According to the report, BMW's Facebook fans are worth more than any other brand.
Syncapse said that BMW Facebook fans are valued at $613 (£400), Zara's at $405 (£265) and McDonalds at $183 (£119).
With the value of a Facebook fan being something of interest to any brand marketer who uses Facebook, the study compares Facebook fans and non-fans to determine the real business value of a Facebook 'like'.
The study compared fans and non-fans based on their product spending, brand loyalty, propensity to recommend, media value, cost of acquisition and brand affinity.
For many brands, just 20% of customers represent 80% of a brand's revenue, and these big spenders are likely to be with among a brand's Facebook fans.
The study showed fundamental differences between fans and non-fans, and showed that fans are often super consumers with two-thirds of brand fans liking more than 10 brand pages, compared to non-fans who liked 10 brand pages or fewer.
Fans are also more likely to share good or bad brand experiences, as well as sharing promotions and discounts with their Facebook friends.
Hotspex conducted the survey based on Syncapse's valuation model, and data was collected from more than 2,000 panellists from the US.
Michael Scissons, founder and chief executive of Syncapse, said: "Recent years have been characterised by hype and a competitive race to acquire the most Facebook fan connections, but brand marketers are sobering up and beginning to ask hard questions around the ROI of social marketers."