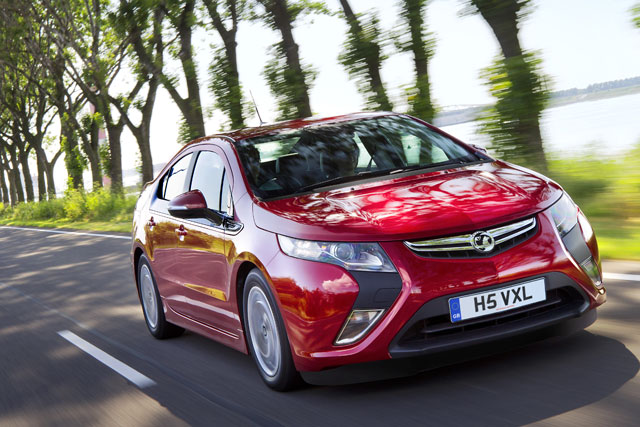 The company intends to introduce the Ampera to the European market as a rental car, aiming to help expand the use of electric mobility and boost its position as a "trendsetter".
The General Motors-owned brand has signed a deal with Europcar to launch the vehicles across Europe, starting with Germany in November. The Ampera will then be rolled out across France, Italy, Portugal, Spain and the UK from the start of next year.
The car's wheels are electrically powered at all times, and when the Ampera is driven exclusively in battery mode it uses no fuel and produces no emissions. Once the battery runs out, a gasoline engine powers a generator that keeps the electric motor running.
The Ampera can be charged through any household 240 volt outlet. It can reach a top speed of 100mph.
Alain Visser, Opel/Vauxhall vice president of sales, marketing and aftersales, said: "Electric cars are among the best long-term solutions to meet society's energy and environmental challenges.
"The fact that Europcar is going to introduce the Opel/Vauxhall Ampera in its day-to-day business is further proof that our extended-range electric vehicle is completely suitable for everyday use, even as a fleet vehicle in the tough rental car business."
In January, Nissan rolled out a national print and ad campaign promoting the financial benefits of its electric car, Leaf.