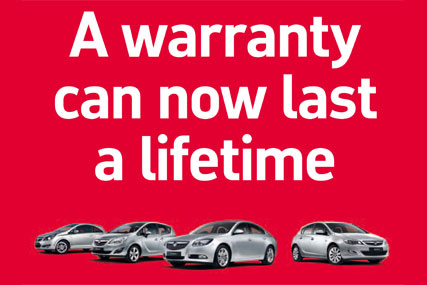 The General Motors-owned marque promises to cover all new Vauxhall vehicles with the warranty up to 100,000 miles. The offer comes into effect from this month.
Print ads state: "A warranty can now last a lifetime," and direct readers to the website www.vauxhall.co.uk/warranty.
Duncan Aldred, managing director of Vauxhall Motors, said: "With the Vauxhall Lifetime Warranty, we are making a strong statement of confidence in the quality of our products and a clear intent to provide the very best customer service in the UK."
Korean car manufacturer Kia has based much of its recent advertising around its industry-first, seven-year warranty, but Vauxhall is looking to better it with the new offer.
Earlier today, the Society for Motor Manufacturers and Traders (SMMT) announced that Vauxhall's new car sales over July had fallen by more than 10% year on year. However, the marque remains 7% up over the course of 2010 so far.