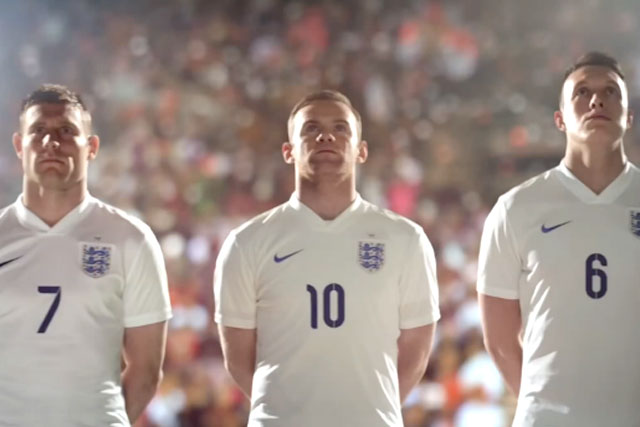 The creative features England captain Steven Gerrard, Wayne Rooney, Glen Johnson, Joe Hart, James Milner, Phil Jones and staff from the Vauxhall Ellesmere Port factory, which makes the Vauxhall Astra.
Activity kicked off ahead of England's 3-0 victory against Peru on Friday and comes ahead of this month's World Cup in Brazil.
General Motors-owned Vauxhall is hoping to make the most of its sponsorship of the England football team because its rival Kia is the official sponsor of the Fifa World Cup.
Peter Hope, marketing director at Vauxhall, said: "'Stand Together' brings players and fans together at such a monumental time within the football calendar.
"We are proud to support the England Team and wish them and Roy Hodgson luck as they embark on their matches ahead.
"During a major tournament we all become football fans and as the England team sponsor, we wanted to capture the emotion just before a major England fixture."
The soundtrack to the ad is adapted from the 'Nimrod' composition by English composer Sir Edward Elgar.
Vauxhall describes 'Nimrod' as a "patriotic, rousing track" that was sung by Edgar's team Wolverhampton Wanderers and later became synonymous with football chants, "Britishness" and punk rock.
The endline for the ad, which was created by McCann Birmingham, is "together we stand, for we are England and we are proud".