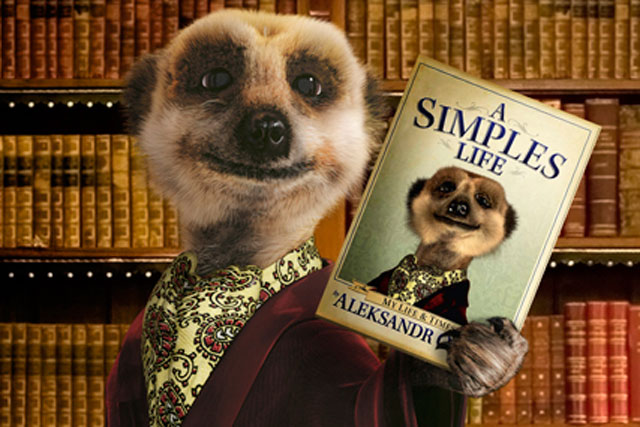 The RAB offers advertisers the chance to test the effectiveness of their radio campaigns for free through the industry-funded research tool RadioGauge, and announces the most creative ads each quarter.
In the third quarter, RadioGauge tested ads from 36 brands. VCCP's Comparethemarket.com campaign (with media by ZenithOptimedia) beat Starcom and Radioville's Autoglass into second place and Dolmio by Proximity (with media with ZenithOptimedia) into third.
The creativity of the ads is tested by asking 1,000 respondents to score the work against 11 statements linked to the RAB's 5I's evaluation process (defined as Involvement, Identity, Impression, Information and Integration).
RadioGauge also confidentially compares the difference in brand awareness and consideration at the end of a radio campaign, between a sample of people who listen to commercial radio and a sample of non-listeners.
Mark Barber, planning director at the RAB, said: "Q3's best performing radio ads really demonstrate the importance of creative integration. Whether it be the use of a construct, a piece of music, voice or character, creating a sonic identity which works for your brand on radio can really pay dividends in the long run."
RadioGauge is available to national brands running radio campaigns worth more than £350,000 and regional brands spending more than £40,000, and tests around 10 brands every month.

The top 10 ads by RadioGauge executive Mike Tull

1. Comparethemarket.com (ZenithOptimedia & VCCP)
After narrowly missing out last quarter, Alexandr has finally got his hands on the number-one spot. Compare The Market have truly brought their brand alive with the Meerkat campaign and have demonstrated how creating an entertaining and appealing brand character can really work to get people engaged with a category that most people would otherwise struggle to get excited about. A job very well done.

2. Autoglass (Starcom and Radioville)
Another strong creative performance from Autoglass, but unfortunately for them it's not quite enough to be top of the countdown for a second quarter running. Whether it's turning on the aircon whilst driving to the seaside, delivering flowers and driving over a pothole or a crack appearing whilst you're out picking up your Santa outfit, Autoglass continue to remind us all about the myriad of situations that may lead to their services being required.

3. Dolmio (ZenithOptimedia and Proximity)
Having built up the 'Dolmio Family' on predominantly TV and press, radio was a logical step to extend the voice and personality of the brand. Mama, Papa and the kids enable Dolmio to appeal to the family values of listeners and as the words "Lasagne! Lasagne! Lasagne!" ring out, you can't help but conjure up images of those classic, big Italian family meals with everybody digging in.

4. Lloyds TSB (MEC and Rainey Kelly Campbell Roalfe / Y&R)
If you want your brand to stand out on radio, then crafting a creative route that is immediately recognisable and that can become synonymous with your brand is definitely one way to go. Lloyds have done this to great success with their "holy trinity" of music (Eliza's Aria), voice (Julie Walters) and tagline ('For the journey'). These elements help ensure that at any point in the ad you know exactly who the advertiser is, which can be key in a competitive sector such as finance.

5. British Gas (Carat and CHI&Partners)
BBQs, picnics and ice cream…if only the summer had actually been as good as the one painted by British Gas. Instead, there really wasn't a better time to get that boiler replaced! British Gas remain an example to all on how to successfully develop a consistent creative construct that can work across all media.

6. Pizza Hut (Starcom and AMV BBDO)
Short, simple and effective. Sometimes people just want to hear what you can do for them and Pizza Hut has done just that. In a time where keeping an eye on the pennies is top of the agenda for many families, clearly communicating key offers that will save their customers some cash will help boost cut through on air and also increase the appeal of Pizza Hut with listeners.

7. Sky (MediaCom and Brother & Sisters)
At the RAB we often talk about the emotional connection that radio has with its listeners and how brands can really use that to their advantage. Sky have harnessed that environment with their 'Better Effect' campaign and used the appeal of Victoria Wood to charm listeners with the benefits of their various packages and ensure that their customers (current and prospective) all feel valued.

8. Imodium (Carat and JWT)
Advertising diarrhoea-relieving tablets could be a difficult creative challenge to crack. However, by using an orchestral analogy to cleverly represent the problems faced by diarrhoea sufferers and how their product can help, Imodium have produced an interesting execution which allows them to communicate their key messages without focusing too heavily on the "D word".

9. Persil (Mindshare and Bartle Bogle Hegarty)
It's a good thing that Persil didn't take the advice of W.C. Fields and decide to never work with children. From their enthusiasm to their infectious and cheeky laughter, the kids enable Persil to relate directly to the heart of their target audience, whilst also reminding them just what little monsters their angels can be when let anywhere near chocolate ice cream or blackcurrant juice! An emotionally engaging creative that promotes their new and improved range without losing sight of the core brand values.

10. Heinz Tomato Ketchup (Vizeum and Abbot Mead Vickers BBDO)
Well now, I'm wishing it was Sunday morning and that I was eating away at a thick bacon sandwich oozing with tomato ketchup. I can only think this is the default reaction for the majority of people (vegetarians aside) once they've heard the ad play out. Taking a traditional British favourite, utilising Larry Lamb's distinctive voice and maintaining the staple elements of the "It has to be…" construct Heinz have delivered a radio creative that demonstrates you don't need to see the ketchup, smell the bacon or feel the patio under your feet to appeal to all the senses.
Follow Maisie McCabe on Twitter @MaisieMcCabe