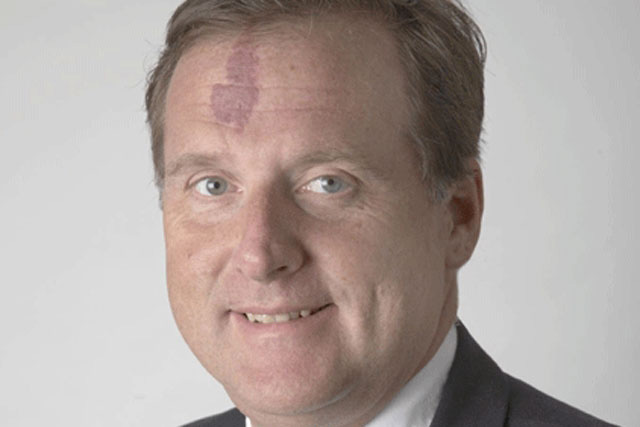 Group revenue at the marketing services company rose 6 per cent year on year to £77.8 million in the first six months of 2013, although this represents a decline of 4 per cent on a like-for-like basis.
There was a 40 per cent decline in pre-tax profit at Chime's sports and entertainment division, which was expected after the Olympics provided a bumper year for the business in 2012.
Overall earnings per share were down 5 per cent, from 9.5p to 9p.
The drop in sports and entertainment – which accounted for half of Chime's overall revenue in 2012 – was offset by strong performances in other sectors.
In particular, the advertising and marketing division's operating profits increased 55 per cent in the first half of 2013, as like-for-like sales increased 12 per cent. The business was further buoyed yesterday by news that Asda had awarded VCCP its circa £100 million advertising account.
Additionally, Chime's PR business grew by 50 per cent and the insight division grew by 54 per cent, while the healthcare division tripled its profits following a string of acquisitions.
Overall, Chime spent £13 million on acquisitions in the first half of 2013. Purchases included shopper marketing business Warl and Shanghai sports marketing business People Marketing.
The profit margin at Chime remained broadly flat for the first six months of 2013, at 14.6 per cent. Net debt was £19.7 million.
Following the weak performance by the sports and entertainment division, Chime lowered its forecast for the 2013 full year, from £28 million to £25 million.
However, Chime revised up its profit predictions for 2014 from £31.5 million to £33.5 million after securing eight contracts for the forthcoming football World Cup, five for the Winter Olympics and one for the Commonwealth Games.
Christopher Satterthwaite, chief executive, said: "The results were in line with our expectations but there was strong growth from VCCP after a year of investments, which reflects the brands broarder ranger of services, and we received a bit of a fillip learning about Asda yesterday."
Chime also experienced a drop in working capital outflow to -£8 million, which Satterthwaite attributed to changes in payment terms by clients, but declined to comment any further on the matter.
In May 2013, the IPA's finance director, Alec Hunter, described how UK agencies were feeling the pressure from cash-rich multinationals that were taking up to 120 days to pay agencies.