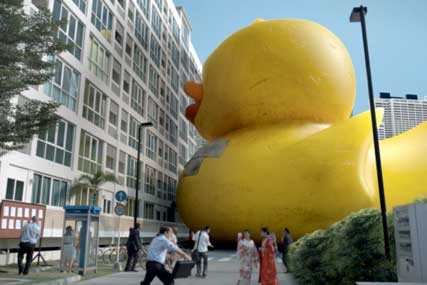 VCCP will now be responsible for handling all above- the-line advertising for Oasis.
The appointment further cements VCCP's place on the Coca-Cola roster, with the agency already handling the advertising for brands including 5 Alive and Coca-Cola Zero.
Earlier this year, the agency created a campaign to relaunch the 5 Alive juice drink brand. The TV, digital and outdoor campaign featured a dancing dodo, and introduced the new strapline: "Come alive with 5 Alive."
Mother began working on the advertising for Oasis in 2001 and has since created a number of high-profile campaigns for the brand.
In 2008, the agency introduced the "Cactus Kid", a boy who was covered in cactus spikes. A year later, it rolled out an ad called "Rubberduckzilla", which saw a giant yellow rubber duck cause chaos in a Japanese city.

More recently, a TV ad showed Oasis helping to brighten up people's lunchtimes by bringing an exiled Scot working in London a sandwich from his home town 500 miles away, along with a bottle of the fruit drink.

Mother declined to repitch for the account. Its relationship with other brands on the Coca-Cola roster is unaffected by the Oasis move.