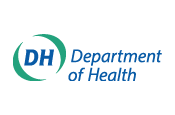 The agency pitched against Chick Smith Trott and Rainey Kelly Campbell Roalfe/Y&R in a review handled by COI.

The campaign will focus on raising awareness of the infection's symptoms and treatment.

As the virus is spread by blood-to-blood contact, the campaign will focus on high-risk groups, such as drug users who use intravenous needles.

Last year, the DoH ran a campaign to raise awareness of the effects of the infection at surgeries and health clinics.

Hepatitis C is an infectious disease that affects the liver, and can lead to liver failure or liver cancer.

According to government data, four out of five people with hepatitis C are unaware they have contracted the infection.

A COI spokeswoman confirmed the work of one creative agency has been put into research.

"An appointment will be made in due course on the basis of the outcome of that research and following ministerial approval," she said.