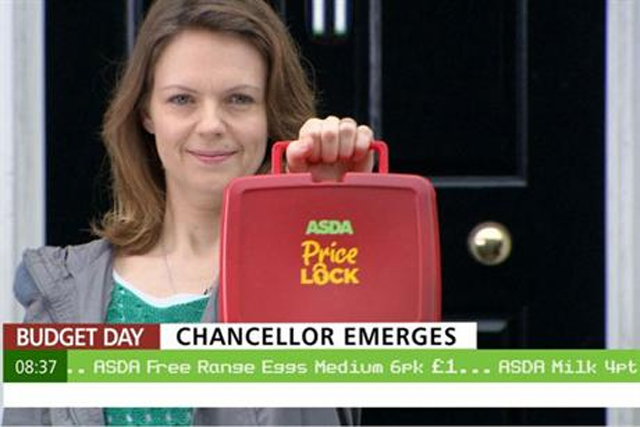 VCCP beat JWT in the final stage of the pitch to win the account. The incumbent, Saatchi & Saatchi, was knocked out of the running earlier this month. Other agencies beaten at the final stage were Beattie McGuinness Bungay and Grey London.
Asda decided to review its advertising account following an internal restructure and the appointment of Chris McDonough as its marketing director in May 2013.
McDonough joined from Molson Coors, where he was the managing director of brands, and had previously worked with VCCP.
Stephen Smith, the chief marketing officer at Asda, said: "I am very pleased with the review process. A number of excellent agencies showed us their best thinking and creativity and we were inspired by all of them.
"When it came to final round, one agency stepped beyond all others with their strategic thinking, endless creativity, and knowledge of our customer – and this agency was VCCP Blue from London.
"They understood us and most importantly, we were impressed with how they were able to capture our brand personality and voice to communicate our assets with a clarity and simplicity.
VCCP Blue will work closely with Smith and his team: McDonough, Sarah Fothergill, the head of in-store communications, and Amy Hinsley, the head of broadcast and digital advertising, who led the pitch process.
In July, Asda named Work Club as its digital agency of record following a contested pitch between five agencies. The brief was to promote the supermarket's website, Asda Direct, as well as its online groceries shopping service, and could be worth as much as £2.5 million in fees.
Saatchi & Saatchi has held Asda's advertising account since 2009, when it took over from Publicis Group stablemate Fallon after the latter had difficulty keeping up with the volume of work.
Asda previously worked with Publicis Worldwide in a relationship that began in 1990.
Smith said: "We've had years of excellent service and creativity from Saatchi and so I'd take this opportunity to thank them for everything they have done for our brand.
"Naturally, we're thrilled to welcome VCCP Blue to the Asda marketing team and although they have a tough act to follow, they're more than definitely the team for the job."