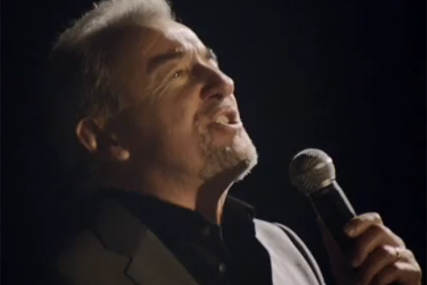 Venables, the former England manager, belts out a rendition of the Elvis Preseley hit 'If I can Dream' on the Wembley pitch in the 60-second TV spot by WCRS.
EL Tel is accompanied by the 60-piece Royal Philharmonic Orchestra and a full backing choir.
The choir features guest appearances from Tottenham Hotspur manager Harry Redknapp and former Arsenal striker Ian Wright.
Redknap and Wright are both Sun columnists who will be writing columns for The Sun during the build up to the World Cup.
The ad ends with an image of the Three Lions England badge, with a second star appearing above the emblem, which will be awarded to England if the team is victorious in South Africa this summer.
The strapline states "Maybe, Just Maybe", inspiring fans to dream that this may be the year England wins the tournament for the first time since 1966.
The TV ad will be supported by press, poster, DM and online advertising. Digital work will feature a Facebook hub that includes exclusive content such as behind the scenes footage of the shoot for the TV spot.