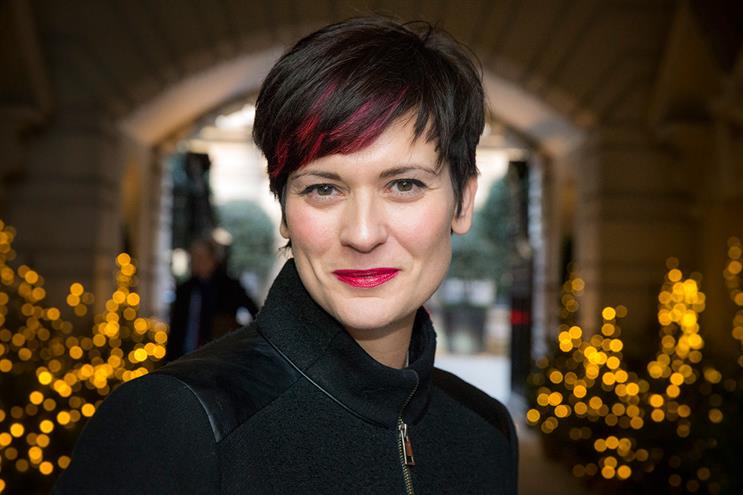 Djurdjevic, the managing director since 2013, has been promoted following Daren Rubins' decision to quit after seven years as chief executive and 17 years at the Omnicom-owned agency in a surprise move to run recruitment firm The Lighthouse Company.
Philippa Brown, the chief executive of Omnicom Media Group UK, said Djurdjevic's promotion was "yet another demonstration of PHD's heritage of succession management".
Rubins and Brown recruited her from MEC in 2009.
Djurdjevic, who was born in Leicester to Serbian parents, said she will not rush to make changes at PHD, which was named Agency of the Year at the 2016 Media Week Awards.
She began her career as a planner buyer at Mediavest, before moving to MEC and has had experience in brand planning, strategy and client services.
Djurdjevic, who is a member of WACL, said of her career: "I've worked for 40 or 50 clients and on more pitches than I can remember."
Brown credited Djurdjevic for being "instrumental" in winning Volkswagen Group and Virgin Atlantic and she is expected to use her pitching skills to go on a drive to win new business.
PHD got a fillip when the global network won all of Volkswagen Group last year, but suffered a blow when Sainsbury's moved its media account to M/SIX in February.
Djurdjevic said: "PHD is an amazing agency with a strong heritage and distinct culture.
"I follow in the footsteps of some legendary figures, and I'm both excited and privileged to be able to lead the agency into the next chapter at such a transformational time for our industry."
Brown said: "Verica was the natural choice."
She added that PHD "is an agency built around a powerful culture and it is important that its CEO is steeped in everything it values" and "Verica embodies everything that's great about PHD".
Mike Cooper, the global chief executive of PHD, said: "Very few people have her leadership qualities, energy and passion."
He predicted Djurdjevic will lead PHD UK "onto bigger and better things".
PHD, which includes Rocket, is Britain's tenth biggest media agency with 296 staff and £340m in billings, according to its Campaign School Report.
Cooper beefed up his senior management team in November with the promotions of Hilary Jeffrey to executive vice president of PHD Worldwide and Ian Clarke to president of PHD EMEA, following the Volkswagen Group win.