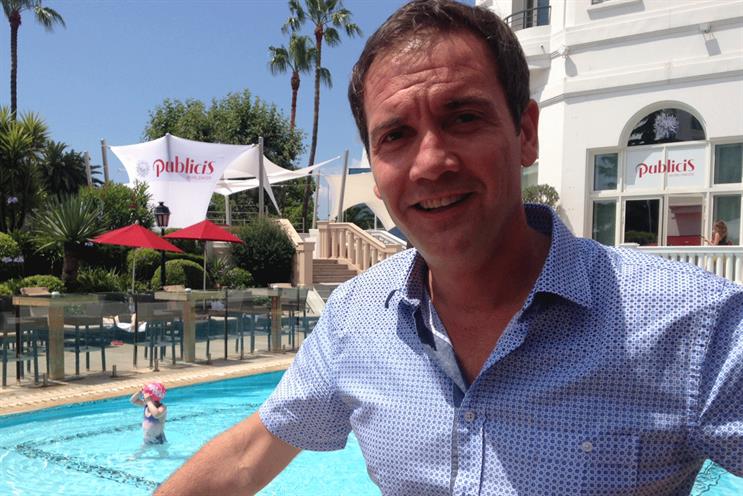 Graham Moysey, head of international at AOL, refused to comment about whether Verizon's acquisition of AOL could be announced imminently, but stressed everyone at his company was "excited" by ambitious plans to scale quickly.
Moysey said: "The conversations I've had [with Verizon's executive team] have all underscored, at a base level, there's a very good fit. Despite their size, they seem open and very communicative.
"It seems like our cultures are going to be aligned. We like to define ourselves as scrappy, resilient and team orientated and all of those descriptors seem to align really well with the time we've had with their executive team.
"It's been made very clear to us that it's a case of one plus one equals... a very big number, in terms of the complement between our assets."
It's been seven weeks since US telecommunications giant Verizon agreed to buy AOL in a deal worth $4.4 billion (£2.8 billion). Moysey said every conversation he has been privy to since then has reassured him there are no plans to make redundancies or sell off any part of AOL, which owns the Huffington Post, Techcrunch, Engadget, Makers and AOL.com.
He noted the "capital Verizon wants to bring to the party" and reiterated that ambitions for the new unified company, like UK peers BT and Vodafone, is focused on becoming more of a one-stop shop for internet services and entertainment.
He said: "The marriage between the data assets and the technology stack and content that AOL brings is very real. This isn't an acquisition where Verizon are looking for efficiencies in the process, it's very much an acquisition where we're looking to scale very quickly.
"They're not in this for incremental year on year growth. We're really excited about it, there's a lot of ambition around what's possible."
Away from the display advertising opportunities presented by the Huffington Post, Moysey pointed out that the digital AOL On video network has already launched in the UK, US and Canada, and is expecting to "see a lot more interesting announcements around that" after the deal.
He said: "Its all about premium content running across technology pipes".
The Huffington Post in the UK is believed to be on track to achieve its second year of profit. ComScore figures continue to place it in the top five commercial news sites with 214 million multiscreen and 14 million users in the UK.
Moysey said: "As the point nears when the deal comes over the line we're really, really excited."