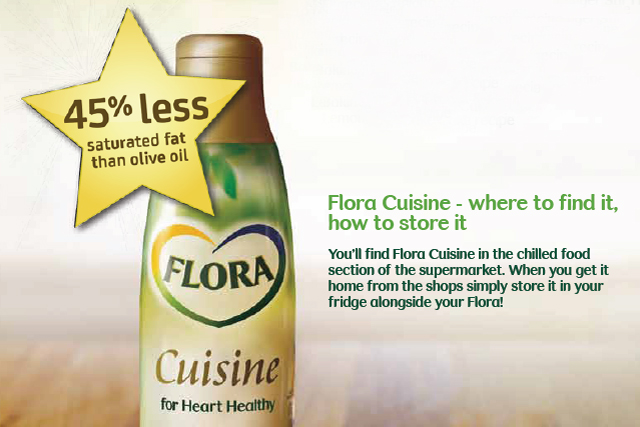 The TV ads, created by DDB, will break on 4 April and feature Kay and his mum in the kitchen, using the cooking oil.
Flora already has a sunflower oil product but the new variant – a mix of rapeseed, linseed and sunflower oil – claims to have 45% less saturated fat than olive oil and is being marketed for it's health credentials after extensive research among mothers.
Flora Cuisine will initially go on sale exclusively through Tesco from 28 March. Its price has not yet been released.
As part of the campaign, Unilever has created a Facebook page that hosts tips about how best to use the oil, including recipes and storage instructions.
Kay said: "Now thanks to Flora Cuisine, I can cook hearty dishes that I love – especially the roast dinners my mum taught me to make as a kid – knowing that my heart is being looked after."