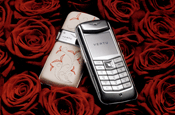 The mobile brand is approaching agencies with luxury experience with a view to drawing up a shortlist to pitch for the business. The process is being handled by the matchmaker thenetworkone.

The incumbent on the business, Dave, the Engine-owned creative consultancy, is involved in the process in partnership with its sister agency, WCRS.

As yet, agencies have not been informed of the full extent of the brief, but it is understood that Vertu is looking for a UK shop to produce a creative concept that will run across Vertu's global markets.

In the past, Dave has developed a global marketing strategy for the handsets, which secured it a Marketing Society Award for Excellence in International Brand Development.

Dave worked alongside the production house Schawk to produce the creative work for the brand.

The search for an advertising agency comes shortly after Vertu appointed the De Beers marketing director, Hazel Kay, as its global marketing director in July. She replaced Chris Harris, who moved to a new position at Nokia.

Kay said: "We're very happy with Dave and they've done a great job shifting the brand, but we've got to the point of scale where we need to have another look at how we communicate the brand, so we are conducting a review."

Launched in 2000, Vertu is the only manufacturer of high-grade luxury mobile phone handsets in the world.

The handsets, which take a week each to produce, are assembled by hand and sold in jewellery shops and department stores in 48 countries.

The review will not affect the media account, which remains with MediaCom.