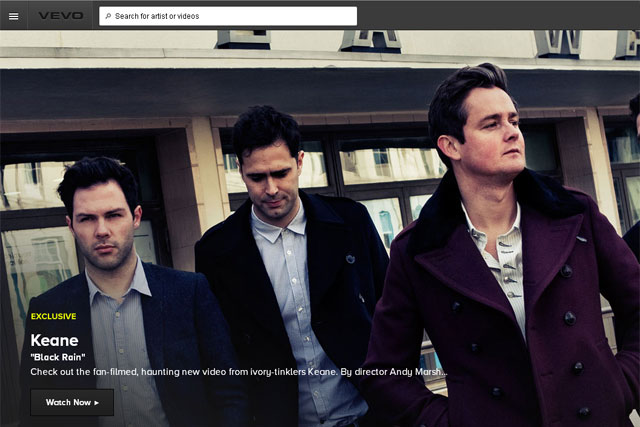 Nic Jones, Vevo's senior vice president of international, will now oversee all UK operations, with the team of about 30 staff reporting into him.
Vevo, which is backed by Universal, Sony and the Abu Dhabi Media Company, and has a partnership with Google's YouTube, launched in the UK in April last year.
Jonathan Lewis, who was previously head of digital media at Channel 5, joined the business shortly after launch, while Lewen joined from Microsoft in August.
Jones joined Vevo in September last year, from Starcom MediaVest Group EMEA where he was chief digital officer, to lead global expansion.
He said: "When we launched Vevo in the UK just over one year ago, we were very focused on the sales side of the business and growing Vevo's revenue through brand partnerships."
"While sales is a core focus, our business in this important market has expanded quickly in all areas - content and programming, business development, ad operations and finance and administration."
A spokesperson did not confirm whether Lewis and Lewen have jobs to go to, or whether there will be any other job cuts at the business.
The company claimed in a statement the structural changes were part of its plans to "bolster its UK business with a greater focus on local repertoire and syndication partnerships in addition to its growing sales operations."
Vevo worked with more than 150 advertisers in the UK since its launch, including BT, Sony and American Express, and recently Unilever's Lynx became the first brand to sponsor one of its programmes.
David Kohl, executive vice president, sales and customer operations, said: "I want to thank both Jon Lewis and Jon Lewen for their contributions to Vevo.
"As a result of their efforts, we are now in a strong position to take our brand marketing partnerships to the next level."
Follow Sarah Shearman on Twitter @Shearmans