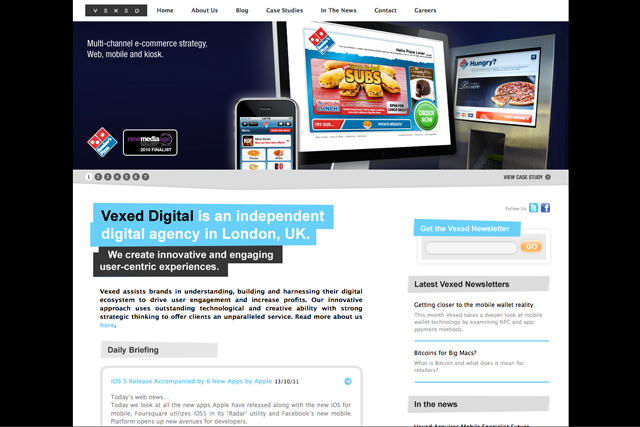 Future Platforms, which employs over 20 staff and works for clients including Nokia, Orange and Lastminute.com, will help bolster Vexed's mobile capabilities, allowing it to work on mobile products from concept to launch.
The eleven-year-old company will continue to operate out of its London and Brighton offices, and will still be run by its founder Tom Hume.
Hume said: "We've spent the last 11 years building one of the best mobile app teams in the world, and now's the time to capitalise on this and take the company to the next level.
Vexed was founded in 2006 by Davies and other Good Technology board members, and has since accumulated a client list that includes Domino's Pizza, Virgin Atlantic and Pernod Ricard.

Davies said: "In a rapidly evolving industry it's imperative to continually invest in our offer and ensure we have the right blend of skills to meet the needs of the market. We look forward to forming a successful partnership with Future Platforms in helping both sets of clients to better understand how touch points link up, ultimately to increase conversation and drive commerce."