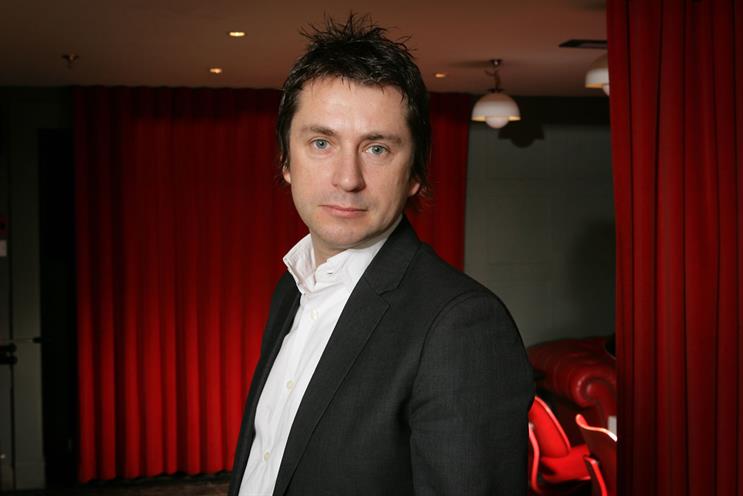 As the dust settles on Channel 5's sale to Via­com for £450 million, pending approval by the European regulator over the coming weeks, one wonders what the future holds for the broadcaster's sales function.
The size of the UK market, Channel 5's top EPG positioning and a 6 per cent group audience share helped make it an attractive proposition, but equally compelling is the health of the business.
Toby Syfret is a TV research analyst at Enders Analysis. He notes that Channel 5, with an estimated 8-9 per cent share of TV net advertising revenue, represents a "quantum step up in scale" for Viacom. The US media giant currently has a TV NAR share of close to 3 per cent.
In the information memorandum distributed by Barclays to prospective buyers, Channel 5's commercial prowess, not surprisingly, was highlighted.
The industry took a collective deep breath when Nick Bampton was named the sales director at Channel 5 in November 2010. He took over from Kelly Williams, who had led the operation for the best part of six years.
Many wondered how Bampton's collaborative approach, honed at Viacom a decade earlier, would mesh with the no-frills authoritative style of Richard Desmond and Stan Myerson.
Over the following three years, national advertising revenues in the TV market grew by 8 per cent. In the same 2011-13 period, Channel 5 reported an increase of 31 per cent.
Bampton is the first to admit that "staff have to pay for hot water", but the clear objective, and the autonomy he was afforded to build his own team, played to his strengths.
"They have been genuinely groundbreaking," the head of trading at Aegis Media, Azon Howie, says. "[Bampton] had a small train set at Viacom but, when he brought his open and creative approach to Channel 5's scale, it was a breath of fresh air."
Bampton's team, which includes a management group of Ross Belcher, the trading director; Agostino Di Falco, the partnerships director; and Sufia von Bismarck, the head of airtime management (all formerly of Viacom) have activated more than 200 partnerships.
According to the information memorandum, total revenues for Channel 5 in 2013 were £358 million, around 90 per cent of which originated from advertising.
"[Bampton] has done a very good job," Mark Collins, the head of trading at Group M, says. "They've been creative, entrepreneurial and very easy to work with."
But what happens next is now top of mind. Viacom already has a close relationship with Sky, which provides a platform for its pay-TV channels, operates Nickelodeon as a joint venture and handles more than £100 million-worth of sales.
It would be relatively painless to appoint Sky to handle Channel 5 sales as well. Syfret estimates that this would raise Sky's market share of TV NAR from about 19 per cent to 27 per cent, a percentage point or two ahead of Channel 4 sales but still behind ITV's 47 per cent.
Meanwhile, the chief ex­ecutive of Channel 4, David Abraham, expressed an in­terest in handling sales for Channel 5 as the broadcaster released its annual report last week. Channel 4 already oversees sales for the UKTV channels and BT Sport.
Through the disruption, the group trading leaders – who have lived through many seismic changes to the media landscape – remain sanguine.
As Collins puts it: "As one door closes, another one opens. The options are all full of potential. We're looking on with interest."