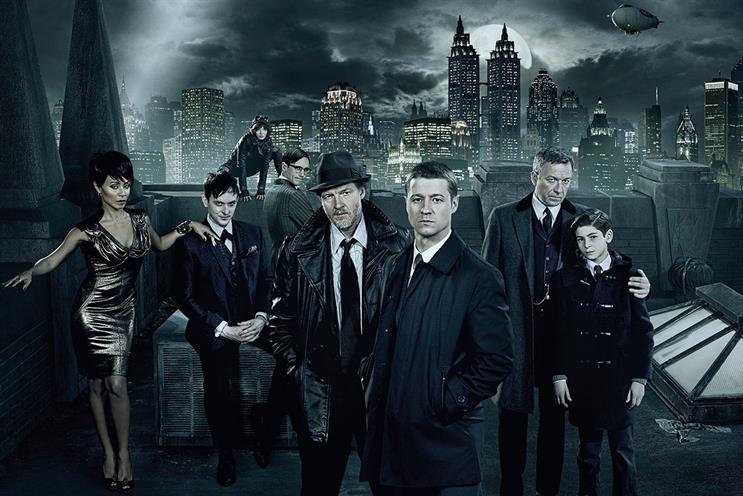 And then there were three. Last week's decision by Viacom to move Channel 5's airtime sales into Sky Media further consolidates the commercial TV marketplace.
The more than 90 people at Channel 5 Sales unceremoniously served notice last Friday will feel aggrieved for some time. They have clearly been instrumental in helping to turn the fortunates of the broadcaster around in recent years, brokering innovative commercial partnerships and setting new parameters for branded content and product placements.
Following the deal, Sky Media will represent about 25 per cent of the market, just behind Channel 4 with 27 per cent. However, ITV remains by far the dominant force, handling the remaining 48 per cent of the market.
Viacom's reseller deal with Sky promises to provide some revenue security. Viacom will be paid for performance – the more viewers (commercial impacts) its channels attract, the more revenue it will receive. Simple.
The deal plays well to an international media operation such as Viacom, with the intellectual property for many shows and the resources to invest in more. More pertinently, perhaps, it removes Viacom from the volatility of group agency deals.
It is no secret that Omnicom's decision to withhold spend from Channel 5 for the past year has resulted in revenues falling from £325 million to about £270 million. A senior Omnicom source said he was certain some clients would now start to advertise on Channel 5 again via Sky, perhaps as early as June.
The suggestion is that Sky has agreed in principle a new pricing positioning with Omnicom and tabled it as part of a pitch to Viacom. But David Lynn, the president of Viacom UK, Australia and Eastern Europe, refuses to be drawn on the subject.
However, Lynn points to a "strong start to 2015" on the back of a "strong 2014" as evidence that Channel 5 is set to benefit from the deal. He is confident recent acquisitions such as Gotham and 10,000 BC will continue to boost performance, along with the extended deal for Big Brother.
But it was only a year ago when Viacom's president, Philippe Dauman, told Campaign that he bought Channel 5 "on the basis that it will continue to handle its own ad sales". So what has changed?
There can be little doubt that the Omnicom stand-off highlighted the vulnerability of trying to leverage the smallest train set in town. Lynn admits the move had been a "recent decision". Campaign understands Sky initiated discussions during talks around Viacom's existing carriage deal in March 2015.
Innovation at Sky – notably via its targeted offer, AdSmart – is considered another major pull. The ability to advertise to viewers based on demographics and postcodes shifts the traditional TV sell into the world of digital video. Lynn reveals: "By the end of 2016, all Viacom and Channel 5 shows will be on AdSmart."
'By the end of 2016, all Viacom and Channel 5 shows will be on AdSmart'
For Sky, the additional trading weight will be welcomed. The team, led by the managing director, John Litster, has handled sales of Viacom's portfolio of channels, including the pay-TV networks MTV, Nickelodeon and Comedy Central, since 2010. Litster says it has been a "great partnership" and the deal "will only enhance our portfolio".
Some City analysts have been quick to point out that a more consolidated sector could undermine ITV's ability to command premium pricing for large audiences. It is even possible the deal could encourage ITV to try and revisit the debate about the way advertising is regulated on ITV via the contracts rights renewal system.
However, advertisers and rival broadcasters will be quick to point out that ITV's hold of the marketplace remains, rather strikingly, unchanged since the terms of CRR were last upheld by the Competition Commission five years ago.
The only other third party company named in the mix as a potential home for Viacom's sales was Channel 4. The sales director, Jonathan Allan, says no formal talks ever took place, and adds the deal with Sky was "not a major surprise".
Allan insists he remains unfazed by the move and the formation of a much larger trading rival, saying: "We're not complacent, but we're also not concerned. From an advertiser point of view, Channel 5 is still Channel 5."