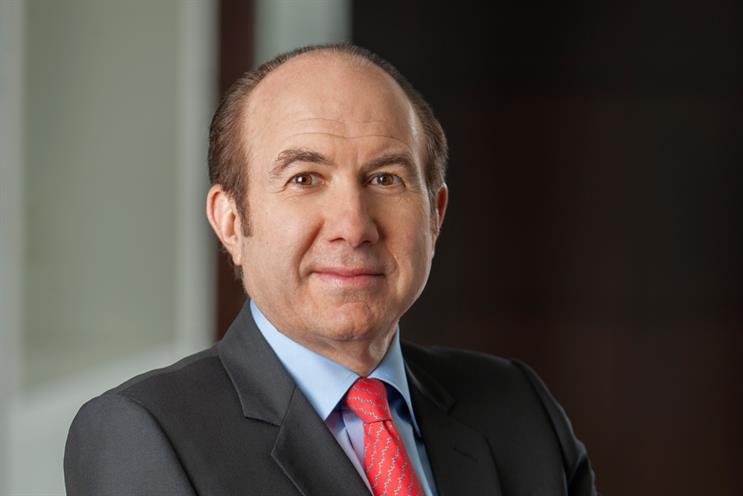 Viacom is an ambitious multimarket media organisation with an expanding footprint. Home to Comedy Central, MTV and Nickelodeon, the company that introduced the world to Peppa Pig and SpongeBob SquarePants made headlines last month when it acquired Channel 5 in the UK for £450 million.
The deal with Richard Desmond's Northern & Shell, subject to regulatory approval, makes Viacom the first US company to own a British public-service broadcaster. Channel 5 is the third-biggest commercial terrestrial channel in the country.
No-one knows Viacom better than Philippe Dauman. Having first joined Viacom 27 years ago, he returned to become its president and chief executive in 2006.
He is the first to recognise the business has been through many incarnations over the past three decades, with the technologies people use to consume content, and the platforms and tools Viacom uses to produce and distribute it, evolving beyond all recognition. But Dauman stresses that the power of great storytelling remains at its core.
Viacom now operates more than 200 TV channels in 37 languages, with a reach of 700 million households in 170 countries. And Dauman has no intention of slowing down.

Describe yourself in two words.
Optimistic, resolute.

What is your key driving force?
The opportunities for us to connect with audiences have multiplied exponentially. What hasn't changed is the primacy and power of great storytelling. When I took this job, audiences were flocking to MySpace and video-game platforms, and the fear was these shiny new things had come to bury us – that we had to acquire or develop our own versions to survive.
But we recognised creative content was our lifeblood, and we always do best when we are innovating.
We doubled down on knowing our audiences through research and creating the best possible programming for them.
How important is international growth?
Very important. We continue to have a strong presence with Nickelodeon and MTV throughout the world. In recent years we've also expanded Comedy Central and launched the Paramount Channel.
We're always looking for strategic opportunities to maximize our operations internationally. Last year, we took full ownership and operational control of MTV in Brazil, Italy and Russia, moving away from licensing or partnership models. As a result, we've grown ratings, revenue and reach in each market.
We continue to benefit from an improving ad market abroad. Our International ad sales grew double digits this past quarter.
For Paramount Pictures, the opportunity in international filmed entertainment is huge. Noah was a huge global hit, and we expect Transformers: Age of Extinction to be another global box office juggernaut.
How important is growth in online video?
We look for the opportunity in every new video platform to distribute our content or market it. Whether it's Amazon in the US or Netflix internationally, these new platforms have provided us with very fruitful partnerships.
We have a long history of pioneering partnerships with new distributors and platforms. Great original programming makes Viacom essential for any new distributor entering the market.

How important is the UK?
The UK is one of the most valuable media markets in the world and, therefore, very important to Viacom. But we look at our business on a market-by-market basis. Consistently increasing investment in content is my priority.
Our young audiences constantly demand fresh programming – we have to deliver more of it, in faster cycles, to grow cultural relevance.

What are your programming budgets for 2015?
We invest more than $3 billion a year in content, which is why we continue to be successful in this transformational time. Certainly, a significant portion is directed towards the UK, a market where our brands are remarkably strong and the ad market is leading the recovery we're seeing in Europe.

Did you find Desmond's team easy to deal with?
Right from the start, we saw this as a unique opportunity and we were focused on putting together our own business case. The process was handled very professionally and we didn't worry too much about what anyone else might be doing.

Will you keep Channel 5's sales as a standalone operation or look to expand your existing relationship with BSkyB?
Channel 5 has con­sistently grown its share of viewing in the UK's competitive TV market, and the ad sales team has been equally dynamic, building strong client and agency relationships. We're making this acquisition on the basis that it will continue to handle its own ad sales. Our focus will be on communicating the comprehensive portfolio Channel 5 and Viacom's channels can offer on air and online.

Any plans to combine Viacom and Channel 5 programming, distribution or marketing?
There's significant scope for content-sharing and potential cross-promotional benefits to help our TV channels and in support of our consumer-products business. With so many EPG slots available across the two businesses, we can also seek out the best configuration of our brands. There's the prospect of working together to drive greater engagement via digital and social media as well.
With your experience in international markets, what do you find most striking, the similarities or differences among different nationalities and cultures?

Viacom operates more than 200 TV channels in 37 languages reaching 700 million households in 170 countries worldwide. We also conduct a huge amount of audience research, engaging 160,000 individuals outside the U.S. last year alone. Both the similarities and the differences between nationalities are striking. In response our channels combine global and local – or 'glocal' – content, mixing global hits such as Catfish or SpongeBob with local franchises such as Geordie Shore or Peppa Pig.

Can advertising work across borders?
Of course – and, with the right creative, it frequently does. We work with a lot of clients who want to exploit our brands' fantastic global reach to deliver campaigns across multiple markets. Great advertising travels like great content does.
The UK's creative industries are enjoying a notable boom time post Olympics, do you consider the market particularly creative?
Viacom has been an investor in the UK since 1987 and we've always viewed it as a creatively dynamic market. It has world-class producers in every creative discipline, including TV, film and advertising. The acquisition of Channel 5 significantly increases our investment in UK content and the really exciting opportunity is to work with producers to distribute it more widely to our international audiences.
What do you think British TV can learn from the US?
Everyone can learn from everyone else. Increasingly, good ideas can come from anywhere. I'm delighted to see more content and services developed by our international teams being adopted by our networks in the U.S., such as the My Nick Jr. app from France or Nickelodeon's Every Witch Way live action series developed out of Latin America.
What does success look like for Viacom in 2015, and how will it be measured?
We'll continue to invest in and create great, culturally relevant content that connects with audiences. If we continue to do that and do it well, the financial results will follow.