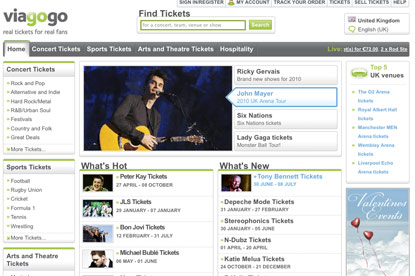 The winning shop will be responsible for creating a series of campaigns to help raise awareness of what the ticket exchange has to offer, with an emphasis on social media and digital work.
The eventual appointment will mark the first time that the company has appointed a retained advertising agency.
Viagogo was launched in the UK in 2005 to help consumers secure tickets to prestigious live events. Freud Communications handled the marketing communications for the launch of the site.
Viagogo has since struck a number of partnership deals with sport and music properties, including Manchester United, Chelsea, London Wasps and Warner Music, to help offer tickets.
Last year, the company also agreed a deal with the Nectar loyalty programme, which gave cardholders points for buying tickets with the site.