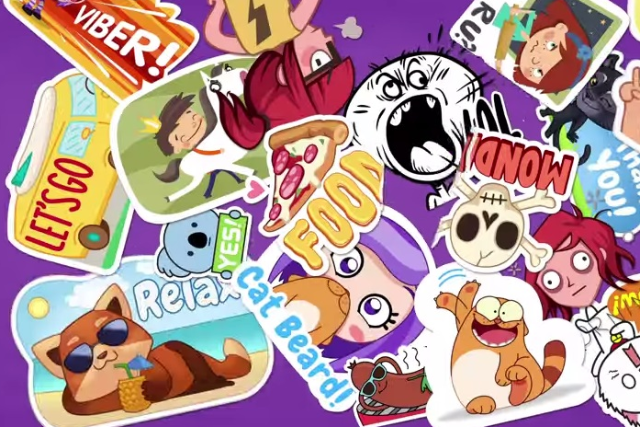 Unlike rivals WhatsApp or Facebook Messenger, which focus on private chats between friends, Viber's new feature will eventually allow any user to broadcast their chats publicly, and allow others to listen in.
The new service marks a broader effort from Viber to retain users after a year of strong growth, and to evolve into a broader content platform akin to Twitter or Reddit.
The offering will appeal to brands looking to boost engagement among Viber's youthful audience, primarily based in Asia and the US, Mark Hardy, the chief marketing officer, told Marketing.
Viber is owned by Japanese firm Rakuten. It boasts 210 million monthly active users globally, with more than 14 million in the UK. The service is more popular in India and the US, with 32 million and 30 million users in each respectively.
Hardy said Viber no longer wanted to be known as "that app you use for a free call".
He said: "Obviously our main focus is always going to be free calls, one-to-one and private group messaging, but our plans over the year are [to introduce] new ways to build retention."
"This is not a pivot, but we are expanding what Viber is. We are still based around communications and chat, but this allows our users to get access to content they couldn't get elsewhere."
How it works
Viber's public chats are similar to a forum, with a group administrator able to set up rules such as limiting who can participate in the conversation.
At first, public chats will be limited to Viber's handful of celebrity launch partners, including gossip journalist Perez Hilton, Pixie Lott, YouTube star Tyler Oakley and Bollywood stars.
Users who download the latest version of Viber will find a new button called "Public". Those who click will be taken through to a choice of public chats being hosted by Viber's celebrity partners and can then listen in, though they will not be able to contribute.
Public chats will be tagged by topic, making it easier for users to find discussions they are interested in.
The new feature will sit alongside Viber's existing offering, namely free group messaging and user-to-user phone calls.
The rise of WhatsApp
While Viber is popular, it has some way to go to catch up with WhatsApp, which boasts 600 million monthly active users – almost three times more than its rival.
Hardy described WhatsApp as driving the market, and pointed out that Viber's competitors were all innovators in the category.
He said: "We all know that everyone's shifted to mobile [and] I would argue that it is now the first screen in people's lives.
"What's interesting is that WeChat, Line, WhatsApp – they have all shaken up the category, they are built for mobile and instant access.
"WhatsApp has driven that and really spearheaded the category – and we enjoy that, there's an opportunity now for all the apps in the market."
The news comes as instant messaging app Snapchat announced a tie-up with Square and a mobile payments feature called Snapcash.
Commenting on the deal, Hardy said: "Everybody's innovating and experimenting, and that drives the category forward and redefines what mobile is about.
"What [Snapchat] is doing is interesting, it keeps market vibrant and colourful."