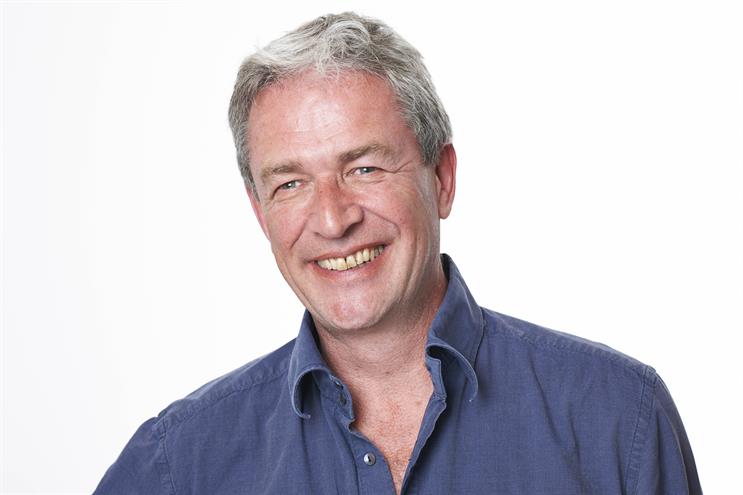 The colour of the brand you work for is important. When I worked at Virgin, I became a big fan of red and, predictably, hated orange. The psychological response to colour is strong, and when I left Virgin after 15 years, I felt sort of…beige. Neutral.
I had been lucky enough to have been involved in various Virgin businesses in the 'glory years' when Richard Branson constantly poked two fingers at the traditional way of doing things and where the barriers between work and play became distinctly blurred. It was also when Virgin grew into a multi-billion pound company.
One of the more depressing aspects of working with start-ups is the widely held belief that marketing is an unwarranted expense
But size brings with it its own challenges. Things are harder to get done because of the processes put in place to get all the stakeholders to agree things. Changing something on a website suddenly takes three months and involves hundreds of people, whereas beforehand you could change it in a day after a couple of conversations.
Purple haze
So almost two years ago, it was with an enormous amount of enthusiasm that I approached my first meeting with Michael and Kenny Bruce, who were starting up a new way of doing estate agency, called Purplebricks. Will Whitehorn, a great friend and ex-colleague of mine from Virgin, had recommended that I spoke to them and an hour later, I was a true believer in purple.
What really impressed me was the team's desire to do things properly and their belief in the power of marketing. One of the more depressing aspects of working with a number of different start-ups in the last few years was the widely held and often unshakeable belief that marketing was an unwarranted expense. Hence raising the money for the technology first and then worrying about marketing later being a standard strategy. As many people will testify, technology can become a money sponge, so the 'later' sometimes doesn't come at all.
But Purplebricks was different – marketing and technology were both seen as equally important to complement the real stars of the show – the local property experts. It wasn't long before I ditched my other projects to work fulltime on Purplebricks – and fulltime really did mean fulltime.
We changed a lot of the marketing approach before we launched in April – the beauty of founders who had the ability to listen – and knew we were onto a winner very soon after we launched.
Sluggish corporates
I do think it's a tragedy that as corporates grow in size, their soul becomes weakened and so their capability becomes weakened. True, you have all the processes and financial muscle without which you sometimes feel very exposed in a startup. But the ability to do things quickly and not to have to worry about corporate bollocks has an amazing impact on your productivity.
When we were launching Virgin Mobile, one of the management consultants reviewed how ready we were for launch. They had reviewed each area of the business and given us all traffic light symbols. Red equals don't launch. Green equals launch.
I remember a sea of red (in a bad way) and yet we launched just one month later.
Purplebricks was sort of similar (except we couldn't afford management consultants) but the software we launched with has been incredibly resilient.
I feel like I've just hit a purple patch.
Read next