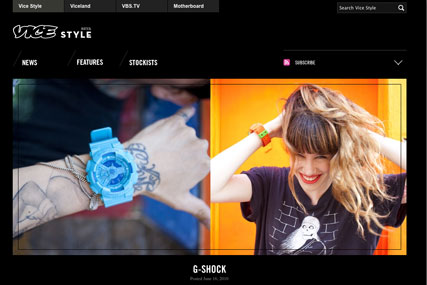 As the extension of its style magazine, Vice, the site will be aimed at the youth generation and aims to capitalise on Vice's six million monthly users.
Vicestyle.com will feature global fashion shoots, news and features from 30 countries, and aims to be a global youth fashion hub for an international perspective on the next generation of fashion.
Contributors to the site will include Karl Lagerfeld, Kim Jones, Richard Kern, Chloe Sevigny, Valerie Philips, Dominic Jones and Florence & The Machine stylist Aldene Johnson.
Daryoush Haj-Najafi, Vicestyle editor, said: "Vice's huge, young readership isn't catered for by the traditional style press or the industry-obsessed blogs. There's already a universe of media where the fashion industry talks to itself, but Vicestyle.com brings fashion's brightest and best to one of the most wide-ranging, curious and adaptable readerships on the planet."
In March, Vice Media appointed former Bebo director of digital Dan'l Hewitt as its director of digital strategy. Hewitt was hired to develop the content and audience strategy for VBS.tv, the online television network owned by Vice, in an effort to help boost the site's audience figures.