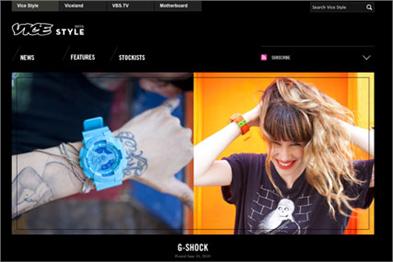 Vice will use its new resources and relationships to "aggressively expand" globally, focusing on emerging markets such as Brazil, China, India and South Korea, and is currently in the process of building a network of international studios.
Freston and representatives from WPP and The Raine Group will receive seats on Vice's board of directors, but the company and its board will remain independently owned and controlled.
Vice also announced today (5 April) that William Morris Endeavor, the talent and literary agency, and its chief executive Ariel (Ari) Emanuel, will represent Vice and its content across all media, including TV, film, live events and music.

In addition to his position on the board, former Viacom chief executive Freston will take an advisory role focusing on global expansion and content production, while WPP will work with Vice to facilitate relationships with the world's leading brands.
Sir Martin Sorrell, chief executive of WPP, said: "WPP is investing in Vice to further develop our content capabilities, particularly in new media and amongst the youth consumer segments.
"Vice has been extremely successful in developing and repositioning major brands in these areas. It's also an opportunity to work closely with Tom Freston and Ari Emanuel and his WME talent agency."
Vice operates in more than 30 countries and owns a magazine and book publishing division, a music division, VBS.TV, Viceland.com, Virtue Worldwide, a full-service agency, and AdVice, an online activation network.
Vice intends to continue to establish new digital channels and verticals with large brands, expand its news and sports divisions and coverage of international stories for a youth audience, and is set to launch Vice.com this spring.

Shane Smith, founder of Vice, referred to the partnerships as an "unholy alliance". He said: "Vice has long been accused of having ambitions for total global domination. Today, we acknowledge the truth: we want the whole ball of wax.

"Sir Martin Sorrell and WPP, Ari Emanuel and WME, along with Tom Freston and Joe Ravitch are so good at what they do, that they scare me. Having this group aboard is like having a rocket strapped to your skateboard – when they turn on the jets you're in for a hell of a ride."