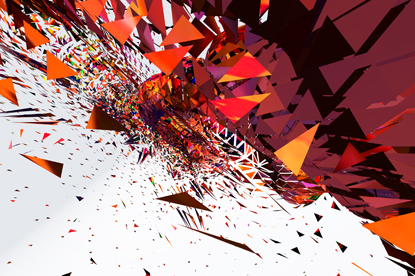 Saint, recently appointed to the brief, has commissioned the digital artist Karsten Schmidt to create an open source artwork that will be used for the exhibition identity. Users will be able to interact with it and manipulate it by visiting a microsite at www.vam.ac.uk/decode.
The shape, size and colour of the artwork can be altered, but users can also make more fundamental changes to the actual skeletal structure of the art piece via access to the artwork's digital code.
The best "recoded" work will be included in a gallery on the exhibition's site and on digital outdoor ad panels.