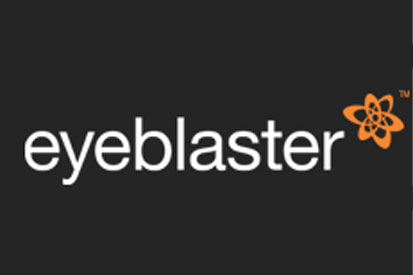 Eyeblaster used isolated data from a sample size of 42 billion rich media impressions spanning across all formats and global regions for the study.
The company analysed 'dwell time', a metric that measures engagement as the average time consumers intentionally spend with online ads - 'intentional' being the key word.
The study found that video nearly doubles the average dwell time, showing consumers spend 71.51 seconds watching video ads compared to 37.7 seconds with non-video.
Dwell time, or intentional active engagement, was recorded on nine per cent on the rich media ads covered, trumping 0.35 per cent click through rates for the same ads.
The study also found that dwell rate is at its highest in the morning, peaking at 9am, when people are prepared to interact, and saying strong until about noon.
Data showed that click through rates pick up early in the evening, and both CTR and dwell time declines as the evening progresses, with a drop at about 8pm.
Messenger ads were revealed to be the top performing format, reaching an average 82.98 seconds, compared to rich media rectangles (73.45s), banners (58.71s) and skyscrapers (37.57s).
Gal Trifon, Eyeblaster CEO, said lack of suitable metrics is a common complaint among marketers, who must use new technology to produce campaigns that employ measurable touch-points beyond a click.
Trifon said: "Advertisers want to know 'are users seeing my ads?' and unlike off-line channels like television, dwell time can answer a definitive, 'yes they are,' providing key engagement measurement irrespective of click-through."
The dwell time metric measured key interactions, including time the mouse was over an ad, user-initiated video duration, user-initiated expansion duration and any other custom interaction duration.