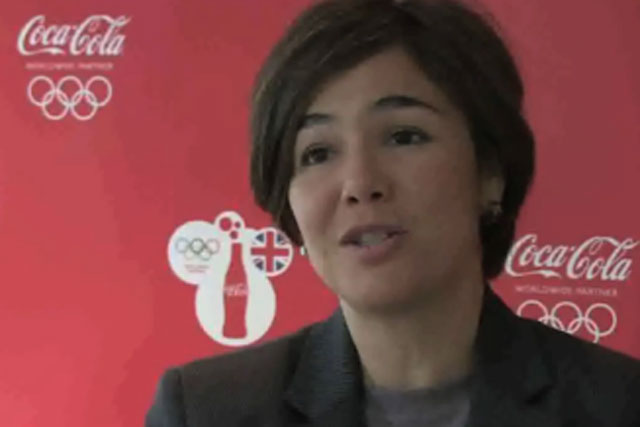 The interview took place at the filming for Coke's television show 'Beat TV', which is running throughout the Olympics.
The show, which on Monday (6 August) featured Team GB gold medallist Jessica Ennis and rapper Ludacris, has had 3,967 mentions on Twitter so far.
Here Navarro talks about the short- and long-term results of the company's 'Move To The Beat' campaign and teenagers' engagement with features such as 'Beat TV'; how Coke's current activity will run in support of the Paralympic Games; the difficulties overcome while developing Coke's global marketing push, and how Coke's activation will move forward into the next Olympic Games.