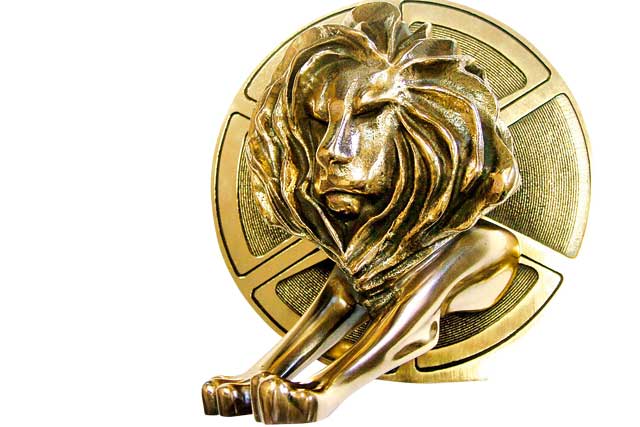 It's spring 1987. I am nearing the end of my first year at Goldsmiths and working on my latest artwork: "Blowing Saatchi" - oil and dog shit on canvas.
I kid you not - it was a painting depicting the artist Bruce McLean noshing off Charles Saatchi in his Boundary Gallery, and I had spent an inordinate amount of time combing the streets of New Cross looking for freshly laid dog shite to mix with the paint and then impasto on to the canvas.
Donald Gunn, meanwhile, spent his spring of 1987 far more constructively.
As the director of creative resources worldwide at Leo Burnett, Donald was busy compiling a reel of ads from around the world that he proposed would perform well at the (then) Cannes Advertising Festival.
The Leo Burnett Cannes Predictions Reel was born: a carefully curated showcase of the best thinking, the finest craftsmanship and the most compelling ideas the communications world has to offer.
Now in its 25th year, the reel has grown and evolved in both size and relevance as surely as the (now) Festival of Creativity itself. What was once entirely made up of TV commercials and totally dominated by the UK and the US is today made up of 40 pieces of work from 14 different countries across a mind-boggling array of channels and media.
TV obviously continues to make its presence felt and I'm very pleased to say that the UK is looking strong this year. I would even stick my neck out and say that I believe we have two films that will be there or thereabouts when the Grand Prix discussions start.
Bartle Bogle Hegarty's epic "three little pigs" for The Guardian has all the ingredients required to pick up the big one. A beautifully crafted, grand-scale film that has provoked as many different points of view among the ad community as it so effortlessly brings to life in what is a tour de force of thinking, writing and directing.
Adam & Eve's "the long wait" for John Lewis may be a slightly longer shot, but don't underestimate its emotional power. Granted, it doesn't have the big-budget production values of its porky competitor, but this film not only has the upper hand emotionally, it also bears repeated viewing - critical if it is to successfully negotiate its way through the final stages.
Whichever way around, I am convinced that our gold Lion drought will come to an end.
Looking further afield and Creative Artists Agency's "back to the start" for Chipotle is one of my favourite films of 2011. In a single tracking shot, we see a simple pig farm turn into a full-on production line and then back into a simple pig farm again when the farmer realises the error of his mass-production ways. The use of animation and Willie Nelson's stripped-back, countrified rendition of Coldplay's The Scientist performs something of a miracle by making the subject of rearing animals to supply meat to a restaurant chain seem not only acceptable but admirable. My outside tip for the Film Grand Prix.
No strangers to fresh meat production themselves, the Argentinians are displaying plenty of flesh in Del Campo Nazca Saatchi & Saatchi's "dads in briefs" spot for BGH. A beautifully judged film suggests that, in the heat of summer, a BGH air conditioning unit is surely preferable to having to endure your old man hanging about the house in his unterkekenhosen. If, like me, you're a father in your forties who has let himself go a bit, this makes for uncomfortable viewing. The rest of the world: laugh on.
Such universal humour (history would suggest) is a highly effective weapon to deploy in Cannes, and ESPN's "shake on it" from Wieden & Kennedy New York will surely prove the point. It's perfectly pitched at sport-loving men, who will relate to the absurd forfeits featured in this ad: eyebrows are shaved, chest-hair sandwiches are eaten and "fart king" placards are worn in public by the losers of ill-judged, heat-of-the-moment sports bets. Finished with the line "It's not crazy, it's sports", their pain is definitely our gain. If it doesn't land a silver (at least), I'll imbibe my own testicles from a glass of somebody else's piss.
For the first time this year, more than 50 per cent of the Cannes Predictions Reel is claimed by non-traditional work - none of which (sadly) heralds from the UK.
Which is a shame, because we could do with an economy-boosting initiative like American Express' "Small Business Saturday" by Crispin Porter & Bogusky. It's one of those ideas that illustrates just how much the lines between advertising and marketing are becoming increasingly blurred.
To help promote small businesses to their local communities, AmEx came up with a new (annual) shopping day: the day after Black Friday. Small businesses were given the slogan "shop small", together with access to a toolkit that enabled them to create "shop small" posters, badges, shopping bags, a Facebook page-builder and a way to launch online deals through Foursquare. It even featured a YouTube video maker so they could make their own ads.
Meanwhile, the US senate voted to write Small Business Saturday into the constitution as an official national day and millions of consumers were pledging to make a purchase in a small retailer. Add to this footage of President Obama visiting a local shop and declaring he was "there to support his local small businesses" and the case film to end all case films is complete.
In fact, it seems the US is blazing the trail when it comes to non- traditional contenders.
I put it down to the fact that Madison Avenue insulted the intelligence of the American consumer for so long that they now have to come up with increasingly under-the-radar methods in order to engage them. None more so than Target's "Little Marina" from Mother New York - a giant and incredibly life-like Missoni-loving fashion puppet whose presence captivated fashionistas at press conferences, catwalk events and on the streets of New York during the city's 2011 Fashion Week. Her blog, Tweets and Facebook updates cunningly promoting an affordable, Missoni-designed clothing range (available at Target) attracted a mind-blowing number of followers, fans, "likes" and retweets.
Next stop Michigan and the ailing Troy Library's "book burning party" from Leo Burnett Detroit.
Threatened with closure, the local community proposed a vote for a small tax increase in order to keep the library open. Tea Party activists pounced, turning a local campaign to save an award-winning library into a political hot potato about "taxes, taxes, taxes".
It took an audacious piece of reverse psychology to refocus the conversation. Posters, flyers, Tweets, YouTube videos and Facebook pages all encouraged the local community to vote to close the library and attend an official book burning party. The ensuing outrage made local, national and even international headlines and, ultimately, provoked a "save our library" campaign so passionate and emotionally charged that not even Sarah Palin and her Tea Party cronies could stand in its way.
Thankfully, the Americans don't have a complete monopoly on new-world thinking. Japan's "all is not lost" collaboration between OK Go and Google Chrome, from Hakuhodo, is probably my pick of the entire reel. Created with legends of contemporary dance, Pilobolus, the entire thing is shot through a glass floor where we see carefully choreographed dancers making increasingly complex kaleidoscopic shapes on a chequerboard of individual screens. Then, just when you think it can't get any better, they start spelling out messages using their feet. Add to this an interactive element that invites you to "download Google Chrome and choreograph your own message" and, as a response to "how do we get more people to download our new browser?", this is as close to genius as advertising can get.
New Zealand, too, is old hands when it comes to new thinking, and this year is no exception. In a powerful reaction to last year's MV Rena oil spill, Publicis Mojo brings us "oil on canvas" for Greenpeace. In a highly emotive campaign, the enormous number of native sea birds that fell victim to the oil slick were carefully gathered up and pressed against white canvases, leaving only their oily imprints to create a seemingly endless number of artworks. This successful campaign was conceived to fan the flames of outrage among Kiwis and encourage them to vote against a government proposal to open New Zealand's waters to deep-sea drilling. Such is its power that I was halfway through texting my "no" vote before I remembered that I'm not even from New Zealand.
Now, I'm not one to suggest improvements to another agency's work lightly. But I do wonder whether they missed a trick by not thinking of adding just a little bit of dog shit to the oil.
What do you think, Donald?
Justin Tindall is the executive creative director at Leo Burnett London.