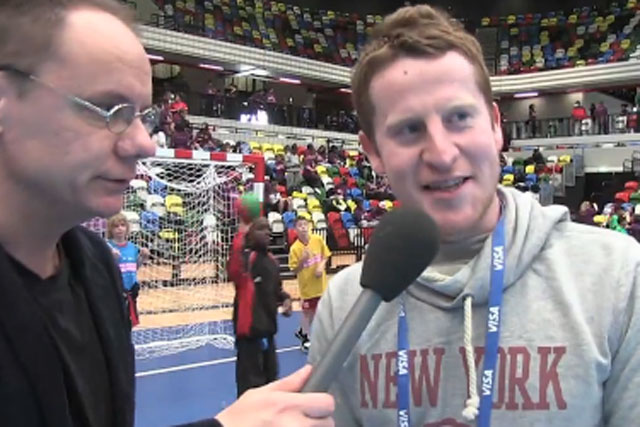 Former 110 metre hurdler Tony Jarrett opened the multi-sport event, where more than 1,000 11-to 19-year-olds took part in different sports and activities in the Park's Copper Box venue.
Saturday was the first of the One Movement festivals run by East London Business Alliance and funded by the National Lottery through the Olympic Lottery Distributor, which aim to increase sports participation in the Six Host Olympic Boroughs.
The event provided a glimpse into the future life of the venue, to be known as the Multi-Use Arena after the Games, when it reopens in 2013.
The video features interviews with Peter Tudor, director of venues, London Legacy Development Corporation and Tony Jarrett, former Olympic athlete.
Video produced by Georgina Brazier.
Follow the producer team on Twitter @BRProducers