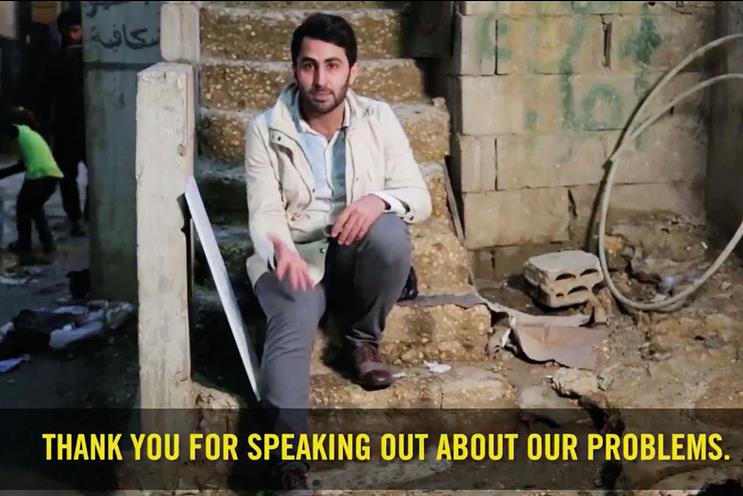 The research found that, when viewed in-feed, videos were 7% more personally relevant and stimulated 14% more memory encoding than when watched full-screen.
Twitter said that the higher memory response for in-feed videos is due to users being in a "feed mindset" when processing information. It added: "When someone views the video in-feed, tweet copy, brand handle and brand logo/icon are still often visible and add to the experience."
The study, which was in partnership with Neuro-Insight, scanned the brains of 127 young adults as they browsed their Twitter timelines and watched videos. The test included 20 brand films from OMG's portfolio.
However, Fabio Labate, media strategist at DigitasLBi, was surprised by the results.
Labate said: "I can't remember finding a video I'm interested in and choosing to watch it in-stream instead of full screen."
Lisa Cowie, Twitter's head of media research, explained that the uptick in recall was due to users being in a "feed mindset" when processing information.
"People consume a lot of tweets in a given minute, and that in-line video viewing means they don't have to be taken out", she said. "Furthermore, they see the surrounding text, the brand handle, the icon, information that surrounds the video and we think that enhances memory."
This makes sense to Mark Connolly, managing director of investment and digital at Havas Media Group.
He said: "This research appears to show the logical reaction to a message that is placed in front of the right person, in the right content and at the right time."
Paul Greenwood, senior research and insight director at We Are Social, agreed: "Viewing video in your timeline could make it more personally relevant because you're seeing it within updates from friends and family – things that are personal to you."
Twitter is keen to highlight that the research did its best to monitor people's natural scrolling behaviour. The study was conducted in a hotel in London, not in a lab.
Cowie said: "We asked 127 young adults to bring their own mobile devices and to spend time with Twitter in a comfortable space, scrolling as they normally would. If they would normally like and retweet something, to do so, and to use headphones only if it's normal for them."
During the study, the subjects' brains were scanned, second by second, as they browsed their Twitter timelines and watched videos within the feed. The test included 20 brand videos from the OMG portfolio, covering seven verticals.
The results of Twitter's study were then benchmarked against the data that Neuro Insight had gleaned from comparable studies with other platforms.
Another finding from the study was that, even on silent, well-constructed ads were still understood and well recalled. Overall, eight out of 10 videos tested didn't need sound at all to be understood.
Cowie said: "The way we're thinking about it, is that sound isn't as crucial on Twitter – which is a text-heavy medium.
"We're not saying sound isn't important, it improves relevance, memory and emotion but it's not crucial."
Brands that have prepared ads for this environment, whether with subtitles, or instructions to turn on the volume, would naturally perform best, she added.
Cowie said: "The goal here is to highlight to brands that video still has an impact even if its not maximised, or the sound is turned off."
The study also found shorter video clips (15 seconds or less) were more likely to drive memory encoding (16% in the left brain and 18% in the right brain versus longer video formats). However, emotional intensity dropped by 34%.
It's also worthwhile for brands to engage viewers before displaying themselves. Brands that waited until after the first three seconds had a 36% chance of causing viewers to stop scrolling and maximising the ad, versus 28% when the brand is seen in the first three seconds.
Tips for better in-feed videos
The first three seconds do not need audio to capture attention.
In-feed videos viewed in the morning are more likely to elicit a feeling of personal relevance.
Videos with an early story arc are 58% more likely to be viewed.
Topical content is 32% more likely to be viewed and leads to an 11% higher completion rate.
The presence of people in the first three seconds is 133% more emotionally intense.
Text (or subtitles) stimulates left-brain memory response. Videos with text are 11% more likely to be viewed and have a 28% higher completion rate.
Dialogue is more effective than music at driving relevance, emotion and memory.