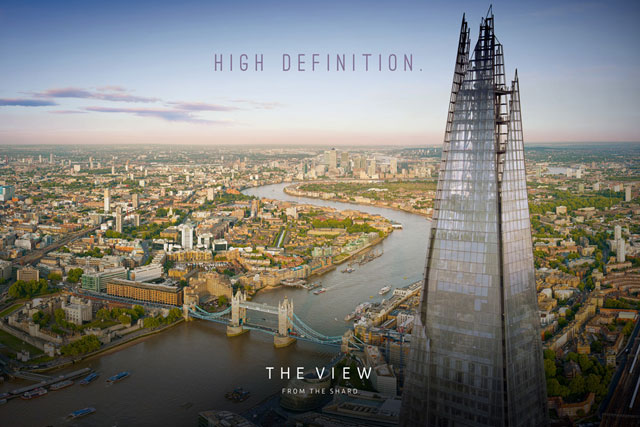 Campaign revealed the attraction was looking for an agency for creative advertising in September.
Futureproof has created a campaign that will run through the year, across a range of media, starting this month. It features photographs of The Shard and the London landscape below, with the slogan, "High Definition".
M&C Saatchi did the creative work surrounding the launch of the Shard in 2013.
Laura McCarthy, the marketing director at The View from The Shard, added: "Futureproof has created some beautiful imagery for the campaign and we're sure it will create a strong, premium-brand positioning for the entire year."
The building is 301 metres tall and The View from the Shard sits near the top on floors 68, 69 and 72.
The View From The Shard claims its viewing platform is almost twice the height of any other in London, including an outdoor viewing space encased in glass on floor 72, at 244 metres high.
Lizzie Penny, managing director at Futureproof, said: "Our campaign captures the epic beauty of the view and we look forward to driving strong results over the course of the year."