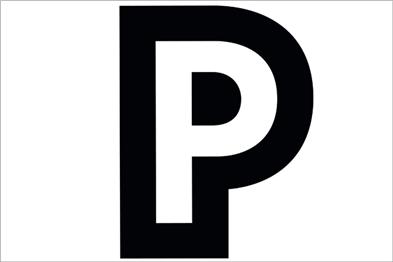 The UK got its first taste of product placement in early March with the appearance of Nestle's Dolce Gusto brand on ITV's This Morning, but audience response to the news of brands starring in TV shows and films is distinctly lukewarm.
Exactly half of respondents to research conducted by YouGov think the arrival of product placement on their screens is neither a good nor bad thing.
However, almost one quarter (23%) of consumers believe it's negative (7% say it's "very bad"), and just 14% regard it as positive.
However ,among those aged under 34 this rises to 20%, while among those aged over 55 years the figure is only 9%, indicating that these older respondents are generally most against the idea of products placement.
Of those who say they notice product placement all the time, 34% think it's a bad or very bad thing.
Not everyone is au fait with the practice: YouGov found that 36% of respondents do not even know what product placement is (44% of women and 27% of men are unaware of it).
Proportion of people that know what is meant by product placement
Source: YouGov online survey. Base: All respondents (2,002)
Of the close to three quarters (73%) who report having noticed product placement in US TV shows and films before, 17% of them have observed it "all the time", 40% "occasionally", and 16% "rarely".
So it's unsurprising that only 32% of consumers were even aware that regulations in the UK surrounding product placement were set to change: just 24% of women and 40% of men said they knew that the law was about to be amended to allow it to be used in domestic TV and film output, so the current TV campaign to raise awareness appears to be justified.
In any case, the UK viewing public does not expect product placement to be of great benefit to practitioners: 70% of respondents don't believe their perceptions of a brand will change simply because it has appeared in a TV programme or film.
Also, 59% of respondents think UK television is saturated with ads, with 33% agreeing, and 26% strongly agreeing with the statement "there is already enough advertising on TV without product placement". This view is more pronounced amongst those aged 55+ (65%).
There is already enough advertising on TV without product placement
Source: YouGov online survey. Base: All respondents (2,062)
And there's the issue of how the practice might transform television in this country.
Fifty five percent of consumers "agree" or "strongly agree" with the statement "product placement means that UK TV will become more like the US", with 27% neither agreeing nor disagreeing.
Among those aged over 55 years old the figure for those agreeing with the statement rises to 62%.
Thirty nine percent of respondents believe that products that have been paid to feature in television shows will look forced and awkward - a view that is more pronounced among men (44%).
On the other hand, 38% think slotting real products into TV programmes will make them much more realistic and 32% disagree that products being placed will detract from their viewing experience.
The flagging of product placement in UK television programmes and films with specific logos does not serve to make the practice more acceptable to 45% of respondents - among those aged over 55 years old this rises to 54%. Just 10% of all respondents think that it does make it more acceptable.
Audiences do have concerns around the integrity of programming when it comes to product placement.
One third (33%) of respondents think that "placing" negatively affects the integrity of a show, with 11% "strongly" believing this to be the case.
As far as the kinds of goods consumers believe belong in product placement, food and drink is the best category, with an average of 30% saying these products are acceptable to be placed in TV films and programmes.
The exceptions are alcohol and cigarettes, which are banned by the legislation.
In terms of types of programming, UK audiences believe product placement is most apt in British soaps (41%), followed by films (28%) and drama and DIY/home/garden improvement (both with 26%).
Consumers agree with regulators that product placement should not be allowed in news programmes; more than half (52%) of respondents do not want to see "placing" in national news, while 50% don't believe it is suitable for world news.
Forty eight percent are against product placement in local news, while 42% think it is unacceptable in documentaries.
Ten least acceptable genres for product placement
Source: YouGov online survey. Base: All respondents (2,046)
What, where, when and how product messages are placed will be key, and marketers need to be cautious of alienating rather than attracting potential brand advocates, and of overt intrusion into the viewing experience.
However, consumers accept the commercial realities of the day and the currently planned changes are unlikely to detract from viewer enjoyment overall.
Time will tell as to which brands get the correct channel/programme fit and which ones nurture the right kind of relationship with their viewers, rather than simply bombarding them.
Adele Gritten, head of media consulting at YouGov