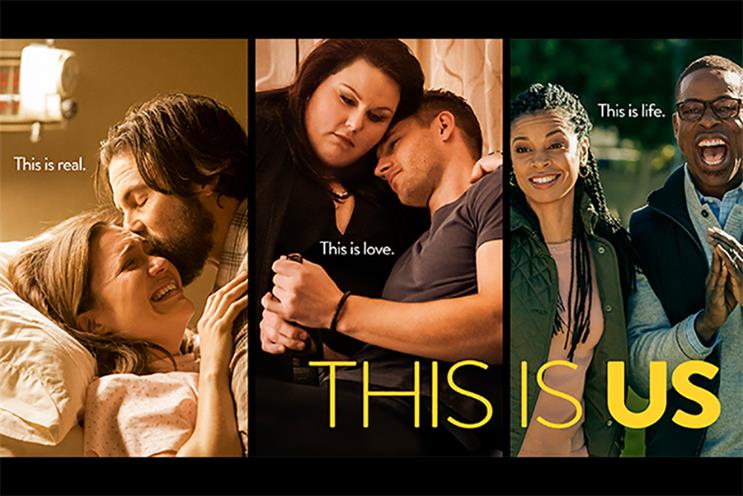 When a media buyer purchases a TV spot to run during a show with a predominantly black cast, a long-held presumption is that it will be seen primarily by black audiences. However, the results from a new Nielsen study indicate the opposite is true.
The study, released last week, found that the majority of viewers of shows with black leads, or those that revolve around a black character, are non-black. In fact, eight out of 12 shows that fall under this category have more than 50 percent non-black viewership, with five having more than 65 percent.
"Much of the American narrative lately has focused on a growing cultural divide," said Andrew McCaskill, senior vp of communications and multicultural marketing at Nielsen. "But this data on television programming shows something different. People are surprised when we say that these highly successful shows that feature African Americans are being embraced by mainstream audiences in a way that's reminiscent of 'The Cosby Show' era."
For the study, Nielsen analyzed audiences of the twelve highest-rated shows on major networks that feature black talent. One of the most popular, NBC's "This Is Us," topped the list with 89 percent non-black viewership. The family featured on the Golden Globe-nominated dramedy includes Sterling K. Brown, a black businessman raised by white parents.
ABC is the network with the most shows included in the survey. The network's sitcom "Black-ish," which follows an affluent black family trying to craft a cultural identity, has 79 percent non-black viewership. "Secrets and Lies" has 75 percent non-black viewership, "How To Get Away With Murder" has 69 percent and "Scandal" has 68 percent.
Fox was also included in the study with its new dramedy "Pitch." With 63 percent of non-black viewers, the show is about the first female, a black woman, to play baseball in the Major Leagues. Finally, HBO's "Insecure" and FX's "Atlanta" was found to have 61 percent and 50 percent of non-black viewership respectively.
The only qualifying shows the study found do not have a majority of non-black viewers are Fox's "Empire," Fox's "Star" and Bravo's "Real Housewives of Atlanta."
These findings could impact advertiser content on the shows in the future. According to McCaskill, advertisers targeting only black audiences through these shows are thinking too narrowly. With more black actors driving shows and more diverse consumers tuning in, they have to "recognize that they are marketing to a multi-cultural world," he said.
"The brands that do that well," he said, "are going to see more brand loyalty, brand awareness, and return on influence in the same way that we're seeing content creators, who are producing really well-done television, reap the rewards from, not only black audiences, but of audiences of other demographics as well."
This was Nielsen's first study of the ethnic breakdown of these TV shows. The idea to analyze black vs. non-black viewership came out of an October report that found ad spend for TV shows with predominantly black casts had increased by 255 percent from 2011 to 2015. "We haven't delved into this in the past because it's a new phenomenon," said McCaskill. It is "a new concept and a new idea because there is so much black television on right now."