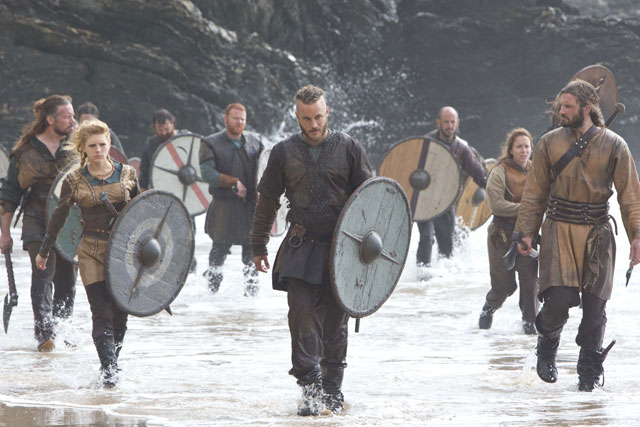 The move follows in the footsteps of its competitor Netflix, which aired 'House of Cards' as an exclusive back in February, and will do the same with 'Arrested Development' this weekend.
The exclusive deal announced earlier this month was marked by sailing a 35-foot Viking ship down the Thames, and makes LoveFilm the first and only place to watch the series in the UK.
The show, which chronicles the epic adventures of a Viking warrior, was created and written by Michael Hirst, and airs in America on History.
All nine episodes have been launched at once in full high-definition and are available to members of LoveFilm Instant.
Hirst said: "One of the things about being able to watch a show in this way is that you are inside that world consistently and emotionally, and it probably has a larger impact on you. That's why people binge on shows and can spend a whole weekend watching them."
'Vikings' will premiere in the UK today, and in Germany on 15 June , and is available exclusively on LoveFilm in both countries.
Simon Morris, the chief marketing officer at LoveFilm, said: "Today is an exciting landmark in our history and we are thrilled about the arrival of 'Vikings' on LoveFilm Instant.
"The airing of 'Vikings' on our service before any other traditional broadcasting platforms reinforces our position as a broadcasting medium of choice for content creators."