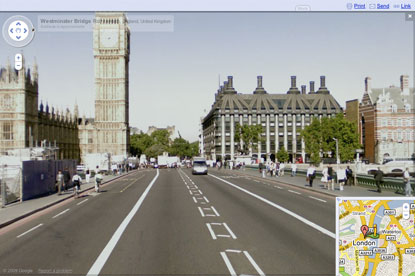 The villagers argue that taking pictures of the village is an invasion of their privacy.

Before the police arrived at the scene of the protest, which took place on Wednesday, the driver of the Google Street View car, which has a 360-degree camera on its roof, did a U-turn out of the village.

The Google Street View car aims to drive through Britain to build up footage of as much of the country as possible. Broughton remains off the mapping service.

The service, which allows users to look at 360-degree images of areas in Britain online, was introduced by the internet search engine last month.