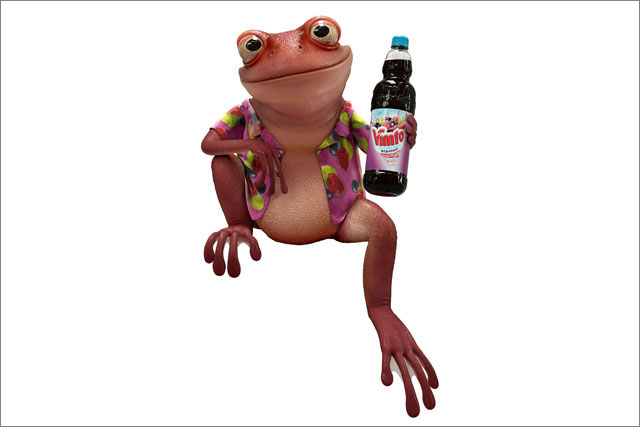 The new character, a "cheeky northern toad" created by Aardman Animations, sports a fruity shirt showing raspberries, blackcurrants and grapes.
In what the brand claims to be its biggest marketing investment to date, the introduction of the new Vimtoad is the brand's bid to target the mothers of its teen audience.
The £6.5m campaign, created by Driven, features a TV ad supported by digital and radio work, alongside a nationwide sampling campaign. The launch of the campaign in April will also see an overhaul of the brand's packaging.
The brand's previous 'Low rider' work specifically targeted teens, with its latest iteration seeing a partnership with digital video platform Vevo.
Clare Brown, brand manager for Vimto, said: "Vimtoad and our new packaging will continue to appeal to our young consumers whilst also attracting a wider audience, especially mums, who are looking for a brand they can buy for the whole family.
"Vimto has a versatile range and healthier No Added Sugar options that mums will appreciate."