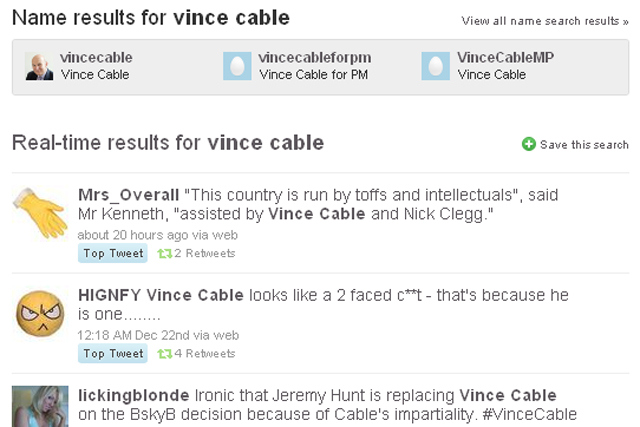 Since Vince Cable's comments to an undercover reporter first emerged on Monday this week, Brandwatch has picked up 9,000 mentions of Vince Cable across social media platforms, with the largest proportion of those being on Twitter at 3,517.
The number of mentions peaked yesterday, when news broke that Cable had said he was "declaring war" on Rupert Murdoch.
Brandwatch found that 64% of the mentions were negative, while 36% were positive, after the neutral sentiment, which is mainly links to news articles, was filtered out.
Giles Palmer, chief executive of Brandwatch said: "Social media is now one of the most important indicators of public opinion, whether monitoring a brand or a fast-developing news story.
"With more than 30 million Brits now regularly using Facebook, it is the most effective way to quickly poll the country on an issue."