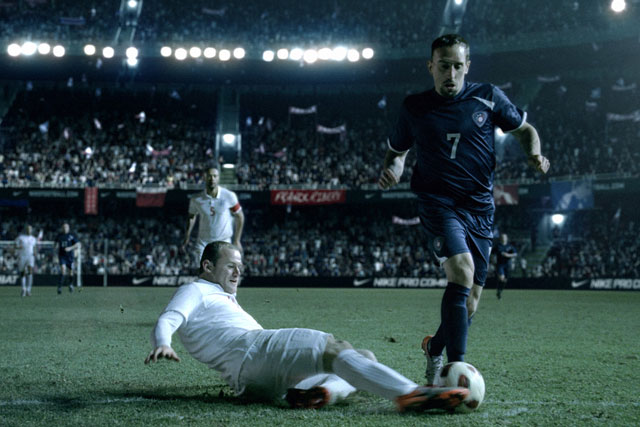 Viral is dead. It is a dry husk.
But from the remnants has emerged a beautiful butterfly.
From 2005 to 2008, when goviral was founded and established in the space, viral was the buzzword and everyone seemed to talk about viral marketing. However the truth is very few people actually invested strategically in both the content and distribution needed to create real engagement, and hardly anyone dared to be first to define a new category. Most online strategies were still evolving around yet another microsite that would never get visited.
Each year since, there have been one or two obvious viral successes, while "viral" as a buzzword has largely faded into oblivion, giving way to the newer and sexier Facebook, Twitter and mobile apps.
And thank God for that. While all this happened online, video grew faster than any other online activity and became part of almost every media plan, with sizeable budgets set aside for both production and distribution. Gone are the days when viral would get a £20,000 production budget and the media planning would amount to putting a 30-second spot online.
In 2006, when Universal McCann did its first Wave study, analysing online habits, it didn't measure video consumption as a separate metric. In Wave 5, conducted last year, video consumption had stabilised at around 85 per cent in developed markets and was the most popular online activity with users.
The average European and US consumer spends around half an hour every day watching online video, and a separate study has predicted that on-demand viewing will overtake live viewing by 2016. Most of this viewing is likely to be interactive and "online" due to platform development and convergence.
In many ways, viral video died because of its own success in transforming the way consumers approach media, and in how brands can interact with them. More content found its way online, the competition for attention increased and users began to expect better, richer online campaigns, with video as the core component.
In hindsight, it seems only natural that the butterfly would emerge, complete with solid metrics for targeting, engagement and post-viewing behaviour. Users and brands demanded it; technology and new services made it possible.
We now talk about social video, long-form video, sponsored content, branded content and pre-roll - each with separate approaches to content creation and syndication. Video is not just one animal, it is a whole line of species.
Viral was about awareness and harnessing the social web. Video is about communicating meaningfully to consumers and making the social the ordinary, rather than the exception. By nature, video is portable, rich and can suit a whole host of different marketing needs. A perfect example of how far the butterfly has travelled is Nike Football.
Ahead of last year's Fifa World Cup, Nike Football launched "write the future", a three-minute brand spot that was essentially an extended global TV ad featuring Wayne Rooney and a host of other Nike stars to build awareness of the brand and try to steal the World Cup away from the official sponsor Adidas. It launched with heavy distribution budgets and received a lot of attention, in turn generating lots of social conversation and sharing.
It really became interesting when the football activities were developed with the addition of "The Chance", a web competition where wannabe footballers battled it out to win a place at the Nike Football Academy by posting videos of their skills online. Some 125,000 teenagers across the world took part. The ongoing activity has been generating content for 12 months now.
The brand also harnessed the potential of online video as an instructional tool by offering buyers of Nike Football+ boots a code that accessed training videos featuring Nike stars. While creating loyalty, it also helped to migrate users to the mobile app while making the choice of boot a social subject among the core target audience.
We may not all be Nike and have access to global superstars, but an "always on" approach that embraces the long idea proves that the caterpillar has come a long way in transforming itself into something more alluring and beautiful.
Luke Aviet is the managing director UK at AOL Advertising and goviral.
FIVE TOP TIPS FOR ONLINE VIDEO
1. Audience hook: Is there something in the video that will give it extra mileage with users and webmasters? For example, a celebrity, an awesome soundtrack, exclusive footage, sex appeal or just an intriguing title.
2. Storytelling: It must be interesting - something the user hasn't seen before, or better than previous content of the same genre. Storytelling also relates to story flow and the creative concept behind it.
3. Value for viewer: Great video campaigns aren't overt product pitches. The association needs to be subtle and integrated. Relevant content builds engagement. Overly branded or overly long content kills it. Value can be both entertaining and informative.
4. Overall campaign: The user journey and depth of a campaign is crucially important for engagement and organic media. Are there multiple content pieces and many channels in place?
5. Shareability: The execution needs to be done in a format and tone that makes users want to share it on their blog or their social networks. Humans are natural storytellers, so they will share and create conversations.