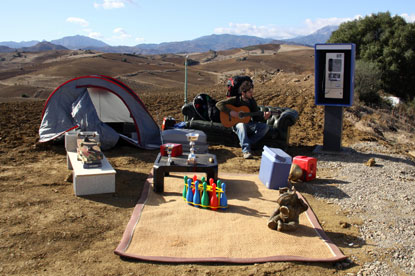 Twenty-seven year old Rob Cavazos, who is fluent in English, German and Spanish, was selected from a host of applicants to become the 'Wilderness Man'.

Website www.phoneboxexperiment.com will provide a link to the Skype application, as well as the number for the phone box, so that people can call Cavazos at the phone box.

The live video can also be embedded into social networking sites and blogs so that users can share it with their friends.

The global campaign includes a teaser trailer, which will be followed by a 'round-up' film of all the action from the ten days.