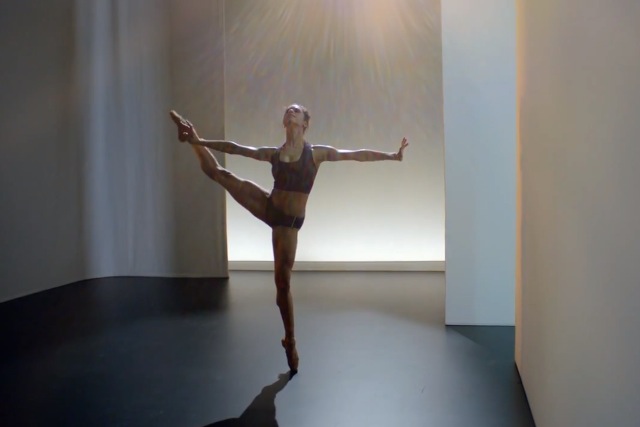 Misty Copeland - I WILL WHAT I WANT
We could probably all tell a story about how we once proved someone wrong. The English teacher who thought you would never amount to anything. The boss who suggested you might want to try a different career. The gym instructor who suggested that sport just wasn't for you.
But you stuck at it and through hard work and determination you eventually succeeded.
American ballet dancer Misty Copeland certainly has. As a teenager, she was told by several schools that she was not good enough to succeed at ballet. She had the wrong kind of body - the wrong feet, the wrong shape completely - and at 13 she was way too old to even be considered.
Well, it's a good job she didn't pay attention to all those hurtful rejection letters, because at the age of 24 Copeland became only the second black soloist in the history of the American Ballet Theatre - the most prestigious ballet company in the US.
Her incredible story is celebrated in a fabulous new multi-million pound campaign by sportswear company Under Armour, which also features spots from such big names as downhill skier Lindsay Vohn.
Incredible story
The point? To show how various famous female athletes' drive and determination helped them reach their goals despite various obstacles throughout their careers.
However, despite the dream team of famous sports stars, the brand decided to lead with is the one that features neither a sport star nor someone particularly famous.
It's a decision that has paid off. Copeland's beautifully-shot ad has so far attracted more than 75,000 shares in less than a week, making it the most shared ad of the last seven days.
But just how did a brand famous for its macho ads featuring men training in concrete gyms and frigid, early-morning parks become such a hit with women?
Well, the inspiring ad certainly packs a significant emotional punch. After all, everyone likes a good story, especially one when someone achieves their dreams by defying all the odds. It's something we can all relate to, just maybe not to the same scale.
For that reason, a lot of personal triumph stories share well online. Even more so than videos of cats or babies, according to new research.
Also by focusing on someone who is maybe not quite as famous the ad also makes the message more accessible; more likely to resonate across a wider audience. Not everyone aspires to be a female athlete, but plenty aspire to be an athletic female.
No tutus, no frills - it shows that ballerinas are just as athletic as any professional athlete. And it succeeds.