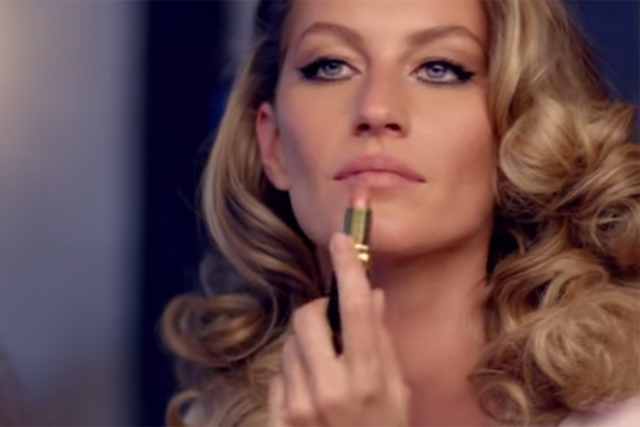 CHANEL N°5: The One That I Want - The Film
At last, a luxury brand that knows how to tell a good story. The brand's new video is classy and fabulous.
Naturally, it's a romance. Baz Luhrmann, who has directed a similar short film for Chanel starring Nicole Kidman in 2004, comes back after a decade to tell us another story with Gisele Bundchen as the lead. This time, there's a more realistic scenario, sparking a range of emotions that keeps the viewer engaged throughout the three-minute creation.
But it's not all down to the plot; Bundchen's performance adds plenty to the appeal of the story. The brand's current muse seems to have it all: a beautiful child, great looks, succesful modelling career, an amazing home and, of course, the gorgeous man. But can she keep it all?
A beautiful ballad version of "You're the One That I Want", performed by Lo-Fang, greatly sets the mood for the story and helps to keep the viewer involved from beginning to end.
Closer to a fairytale
Though closer to a fairytale than real life for many, Chanel, in its own way, is trying to build an image of an authentic woman, one that has a real job, a child and a relationship to juggle. This intent is semi-successful, as the message seems to disappear in the lavish spectacle.
The viewer could also do with a little less branding, though on the other hand, the beautiful surroundings, mystically falling drops of perfume and gorgeous attire that all scream Chanel are important to have. It's important for a brand to keep its unique style while moving with the times.
In a way, the video demonstrates Chanel's progress in understanding the modern viewer. The brand meets the audience's need for engaging content while keeping its character. The brand also seems to have a grip on its content distribution strategy which many luxury brands tend to neglect. The latest video is already making its mark online and will not be soon forgotten.
Read next